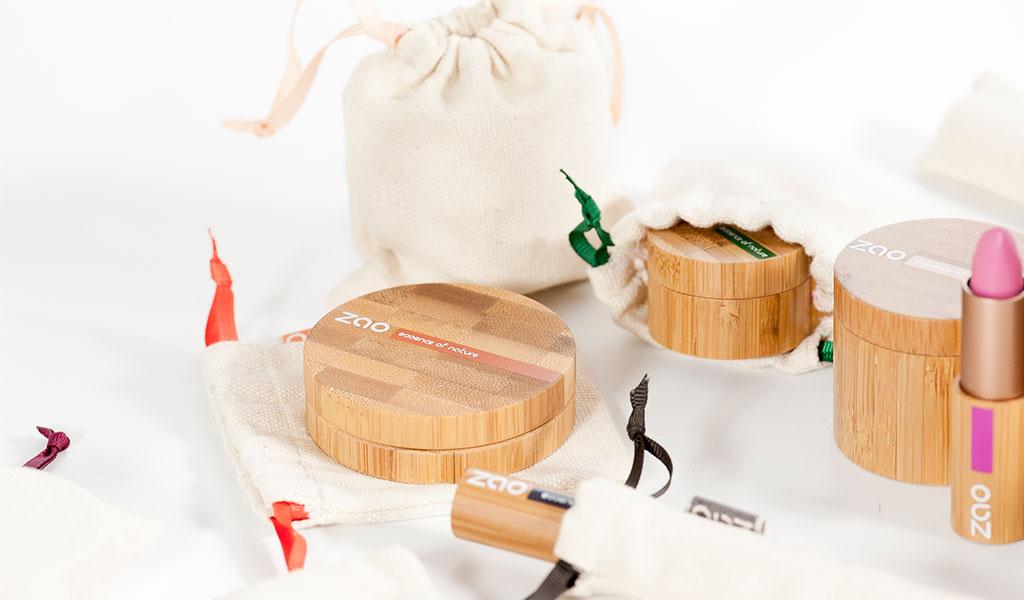 ZAO:n ideologia pohjautuu kestävään kehitykseen. Lähes kaikki meikkituotteemme ovat uudelleentäytettäviä, ja tarjoamme mahdollisuutta kierrättää tyhjät pakkaukset jälleenmyyjiemme kautta Ecobox-järjestelmän avulla. Tuotteiden ulkopakkauksissa käytämme maailman nopeimmin uusiutuvaa puulajia, bambua.
Purpose
ZAO haluaa vähentää kosmetiikasta syntyvää jätekuormaa tarjoamalla uudelleentäyttöpakkauksen lähes kaikkiin tuotteisiinsa, sekä korvaamalla käytetyn muovin bambulla.
Results
Tuotteistamme 85% on uudelleentäytettäviä ja/tai zero-waste –tuotteita. Korvaamalla pakkaustemme muovin bambulla sekä tarjoamalla uudelleentäyttömahdollisuuden olemme pystyneet vähentämään käyttämämme muovin määrää. Ainoastaan kynsilakat, BB-voiteet ja kasvojenpuhdistustuotteet eivät ole uudelleentäytettäviä ja/tai zero-waste -tuotteita.
Bambun erittäin nopea kasvuvauhti ja kyky sitoa hiilidioksidia takaavat sen, että ZAO:n tuotteilla on minimaalinen hiilijalanjälki. ZAO:lle on myönnetty takeena kestävästä kehityksestä Slow Cosmetique –sertifikaatti.
Implementation
Hankimme tuotteissa ja niiden pakkauksissa käytettävän bambun vastuullisesti ympäristöä, eläimiä ja ihmisiä kunnioittaen Kiinasta Wuyisha-nimiseltä alueelta. Alue sijaitsee yli 2000 kilometrin päässä harvinaisten jättiläispandojen elinalueelta, eivätkä käyttämämme bambulajikkeet kuulu niiden ruokavalioon.
Kaikki jälleenmyyjämme ovat sitoutuneet ZAO:n periaatteisiin ja tarjoavat tyhjien pakkausten kierrätysmahdollisuuden Ecobox-järjestelmän kautta.
Review
Replacing non-renewable materials with renewable alternatives can reduce environmental impact and offering customers the opportunity to refill their packaging reduces the amount of materials and waste while delivering the same cutomer value.
This act is scalable in industries where products that can be refilled can be offered.
A corporate responsibility veteran, with over two decades in the industry. He has held several notable positions, among them, he has served as the global sustainability chief at Nokia. There he has managed global corporate responsibility activities, environmental and social responsibility, social investment portfolios as well as disaster relief and charity donations.