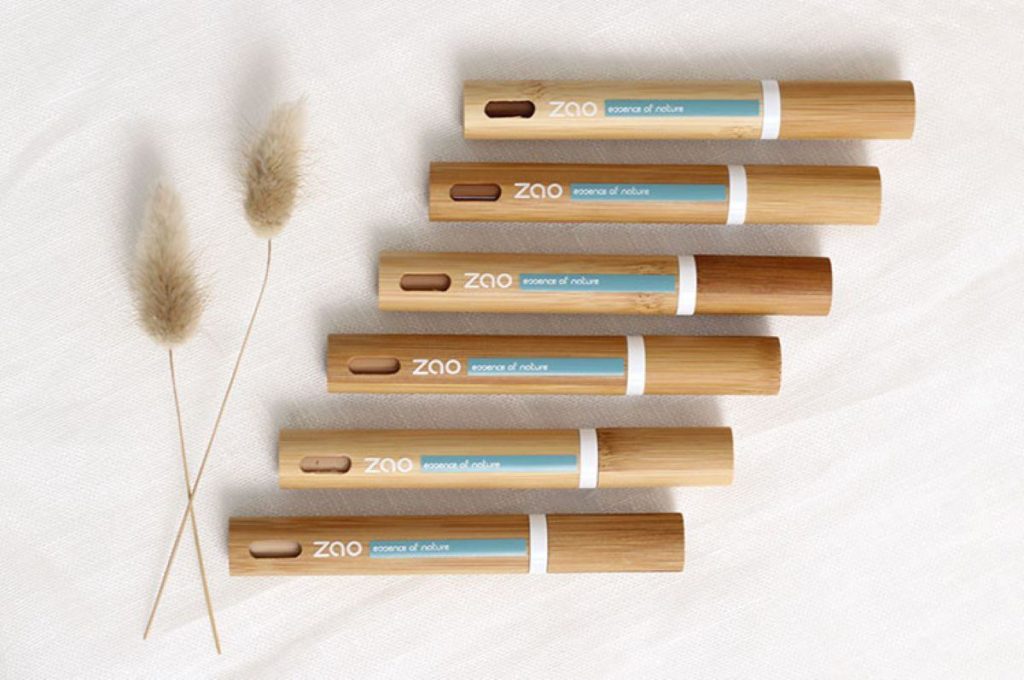 Kaikki ZAO:n meikit ovat luonnonkosmetiikkaa, luomua ja vegaanisia. Koko sarjalle on myönnetty takeena näiden seikkojen huomioimisesta Ecocert-, Cosmebio- ja COSMOS Organic- sekä PETA:n Cruelty free and Vegan –sertifikaatit.
Purpose
Kunnioitamme ympäristöä ja eläimiä. Haluamme tarjota kuluttajille mahdollisimman laadukkaita ja puhtaita luonnonkosmetiikan meikkituotteita tinkimättä ekologisuudesta ja eettisyydestä.
Results
Olemme markkinoiden ainoa luonnonkosmetiikkasarja, joka pohjautuu kestävään kehitykseen, luomutuotantoon ja vegaanisuuteen.
Suosimalla luomulaatuisia raaka-aineita vähennämme maaperän ja pohjaveden saastumista. Valitsemalla raaka-aineiksemme vain vegaanisia tuotteita varmistamme eläinten kunnioittamisen ja luonnon monimuotoisuuden säilyttämisen.
Implementation
Tuotteemme sisältävät vain sertifioituja luonnonkosmetiikassa hyväksyttyjä raaka-aineita, ja vähintään 20% jokaisen tuotteen raaka-aineista on luomua. Kaikki tuotteemme ovat vegaanisia eikä niitä ole koskaan testattu eläimillä.
Review
Using externally verified standards to qualify the sustainability characteristics of products can improve customer awareness and guide choices to a responsible direction.
This act is scalable in product categories where similar external product standards exists.
A corporate responsibility veteran, with over two decades in the industry. He has held several notable positions, among them, he has served as the global sustainability chief at Nokia. There he has managed global corporate responsibility activities, environmental and social responsibility, social investment portfolios as well as disaster relief and charity donations.