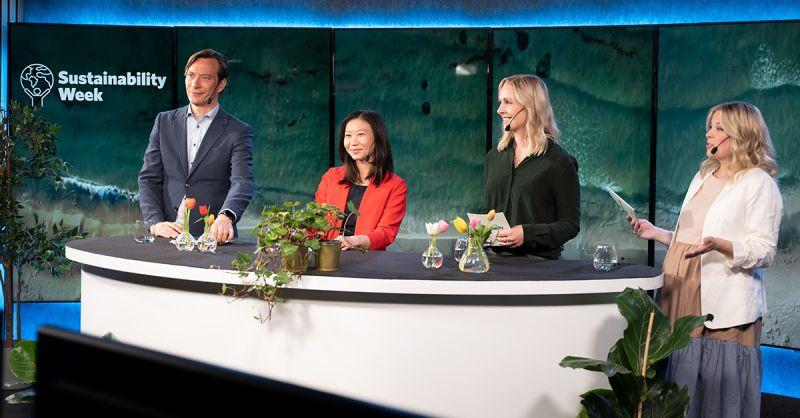 Söderberg & Partners organizes a Sustainability Week for its personnel every year. The goal of the week is to increase our employees' knowledge of sustainability issues and to encourage to make more sustainable choices in everyday life. The more actively the staff participates, the bigger amount of money Söderberg & Partners donates to charity.
Read in another language:
Purpose
Söderberg & Partners organizes an annual Sustainability Week for its personnel.The goal of the week is to reduce the carbon dioxide emissions produced by the personnel and to increase awareness of socially, ecologically and economically sustainable actions and choices, and to encourage the personnel to make better choices.
We wish to set an example in our field and encourage other companies and organizations to make sustainable choices both in business and as consumers. We also want to make each of our employees understand the concepts of sustainability and how we as individuals can make an impact with small choices and changes in our habits.
Results
In 2022, Söderberg & Partners' employees from seven different countries competed in 191 teams consisting of a total of 1,376 people. Through their actions, the teams managed to collect a total of 69,343 euros to donate and reduce their carbon dioxide emissions by a total of 96,951 kg – almost 97 tons!
Söderberg & Partners Finland collected 3,598 euros, which we donated to Hope – Yhdessä ja yhteisesti ry's Toivo's (Hope) day campaign. The idea of the campaign is that children and young people can express their wishes, which Hope strives to fulfill.
Söderberg & Partners Sweden collected 33,123 euros, which will be donated to the Våra Barns klimat organization.
Söderberg & Partners Denmark collected 1,766 euros, which will go to SOS children's villages.
Söderberg & Partners Holland collected 595 euros, and will decide the target later.
Söderberg & Partners Norway collected 30,261 euros, which will go to NRC.
Implementation
During Sustainability Week, every employee has the opportunity to participate in lectures, workshops and other online activities as well as face-to-face workshops. During the week, we also use Deedster application, through which everyone can complete deeds (=tasks and challenges), the goal of which is to reduce each person's own climate footprint and learn new habits.
During the week, employees compete in teams and individually to see who can reduce their carbon footprint the most through responsible choices and actions. Each challenge and task generates points, which in turn are converted into money to be donated to various aid organizations.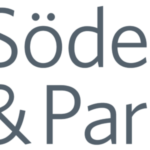 We have made a decision in the company that the direction forward is sustainability. We have the resources and tools to create change and be on the front line. Our sustainability work as a company is already solid and strong, but through Sustainability Week we engage our staff in sustainability issues and sharing knowledge of sustainability together.
Gustaf Rentzhog, Group CEO
Waiting for the first expert review.