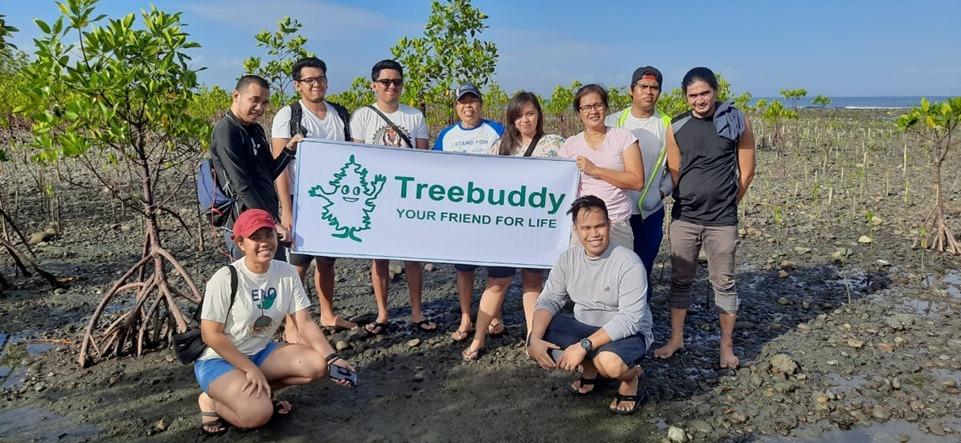 Treebuddy is the ultimate tree planting and care service where customers get Treebuddies (trees) right to their mobile phones. They receive a photo and exact location of their trees on the global map – and later updates after one, five, ten, fifteen years. Companies can buy Treebuddies or forests and integrate them into their responsible business. Giving trees as gifts will nurture their customer relationships and loyalty programs
Read in another language:
Purpose
Our purpose is to save more than just the climate. Trees also boost biodiversity. At the same time, we are able to boost local communities by creating economic incentives for locals to plant and caretake trees planted with our solution. Our mission is to support millions of trees by building a unique global alliance between small local communities, businesses, and citizens.
Results
With our first partner ENO Environment Online School Network (10 000 schools in 157 countries) we are well-positioned to connect the unconnected from around the world. With a global ENO network, we have the capacity to plant millions of trees rapidly around the world.
Implementation
Treebuddy is a tree planting and care service also for companies' needs.
It provides truly unique innovations not to be found in other solutions. Full transparency and verifiability of all trees: In our solution tree supporters from anywhere in the globe will have a digital copy of a tree, to be maintained in their own virtual garden or to be given as a gift.
Tree care is crucial: Treebuddy stands for long-term tree care by the local people, using local wisdom and practices. It brings a societal transition by providing locals a strong incentive to protect the trees instead of cutting them down. Treebuddy is an effective scalable solution with a focus on immediate biodiversity effects, climate effects, and societal transition towards sustainability.
Treebuddy business customers are helping biodiversity and local communities. Individual trees can be well integrated into their consumer loyalty programs since every tree has an easily shareable internet link. For example, a hotel can donate a Treebuddy for each visitor or a pizzeria for their loyal customers.
Treecaring made personal. Locals receive income every time they make a status update of a tree with a new photo (after 1 year, 5, 10, 15, 20, 25 years) – encouraging locals for stable long-term tree care. Local tree care communities, businesses, and individual customers meet each other regularly in joint meetings/ webinars. This gives a very empowering motivation boost to act for the planet.

Here are some examples of how Treebuddy can be used:
A customer loyalty gift
Own company's own virtual forest
A non-material personal gift with 5/25 years of tree care
Integrate in a postcard/gift-card
Personal CO2 compensation (f ex to your company board members)
API integration as part of their own business
Work friends Forever immortalized
Event gift for all participants for large events
Creating 'a circle of goodness' within company workers, where anyone can give a tree gift to a well-performing colleague
Review
This planet act combines environmental and social responsibility aspects and can be utilized by organizations and individuals as a way to compensate for their CO2 emissions and that raises the replicability of this act. In addition, the tree and forest management aspect of this act creates long term employment opportunities.
A corporate responsibility veteran, with over two decades in the industry. He has held several notable positions, among them, he has served as the global sustainability chief at Nokia. There he has managed global corporate responsibility activities, environmental and social responsibility, social investment portfolios as well as disaster relief and charity donations.