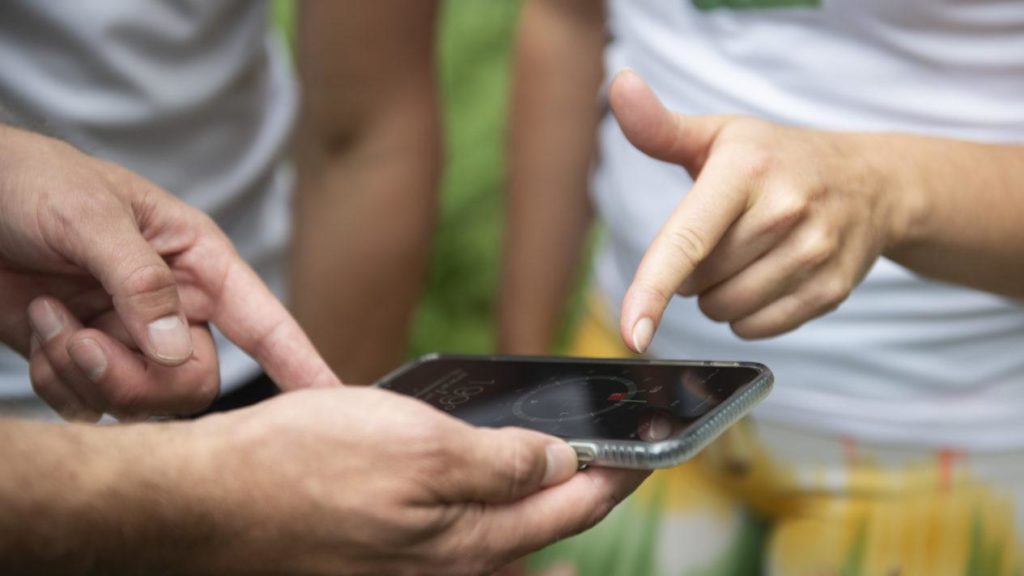 We utilize the predictive Wälitä index, an innovation we have created ourselves. Because we genuinely care, we designed it to closely monitor the actual wellbeing of our talents. The index sends out a questionnaire once a week with two simple questions: do I feel that I can handle my job with my current workload and am I worried about one of my co-workers. Each talent answers the survey every Friday and team leaders are in touch with those individuals who require additional support immediately on Monday. We believe that the value comes from caring.
Read in another language:
Purpose
There are numerous factors in our working life that affect our wellbeing. In Finland, for example, the rate of young professionals who are retiring early due to disabilities caused by mental health reasons is growing at an alarming rate. The same phenomenon is seen in older age groups. We are unfortunately not immune to the phenomenon either. Our young and ambitious talent community creates a platform for professional development and success, but the downside is the danger of burnout when the pressure of work becomes overwhelming.
The purpose of the Wälitä Index is to help everyone to continually reflect on our own resilience in relation to the demands of the job and the tasks ahead. We hope to hear the silent signals as early as possible when the situation can still be influenced, for example, by changing the job description or supportive leadership.
Results
Our goal is to substantially reduce sick leave, especially due to work itself. In addition to the willingness of employees to recommend us a workplace, this has created one of our Group's key performance indicators, which is monitored at all levels, including at the Board level. Since the Wälitä discussions have always taken place when something arises, many challenging situations have been able to be addressed in good time.
The results are promising, and the initiative has had long-term benefits that will continue to positively affect us.
Implementation
In order to implement this concept, we coded our own program to run the activities. Every Friday, Wälitä automatically send an email to each talent with a questionnaire link. The questionnaire link is simple and quick to answer to ensure everyone has the time to answer. The information system built to support the process is responsible for ensuring that the cases that raise concern are dealt with promptly and systematically, and that things are not left half-finished.
Review
I would personally like to use the Wälitä index for myself and for the team I am working for!
Just when remote work starts to have a toll on many of us, struggling to balance work and life, it is extremely important to check on the wellbeing of your coworkers, partners, or even customers. There is a rising concern about managing work pressure and creating trust in the remotely, hybrid, work environment, which comes from not being able to personally assess the level of commitment, attention, and listening (just to name a few) of the person we look at through the screen.
I have seen companies having once per week check-up calls within the team, usually Monday or Friday, and companies who have nothing because they don't know where to start.
This index could give them the incentive to have something they can easily react to, deal with work pressure and avoid clogged lines of communication.
I am a sustainability business expert at the crossroad of technology, innovation, and partnership, with the focus on helping companies transform their sustainability strategies, advance SDG's implementation, and share the common B Corp business philosophy. I am part of EIT Climate KIC Network of Coaches and a mentor at the Global Women Network for Energy Transition programs.
Review
This Planet Act showcases how simple digital tools can be used to trigger preventive wellbeing actions. Its simple execution model allows for many types of organizations to reproduce this approach. This act requires visible commitment from the management of the organization and organizational trust to be in place.
A corporate responsibility veteran, with over two decades in the industry. He has held several notable positions, among them, he has served as the global sustainability chief at Nokia. There he has managed global corporate responsibility activities, environmental and social responsibility, social investment portfolios as well as disaster relief and charity donations.