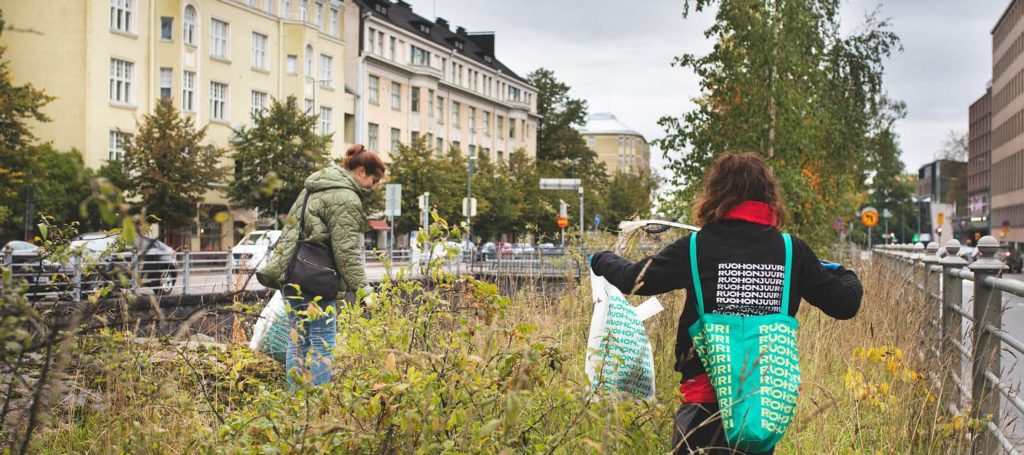 Purpose
The idea of these trash (collection) trips was to inspire clients to make the world a little better place together with Ruohonjuuri. We wanted to create a community event that gives not only fresh air but great company and a joyful feeling from efforts for a cleaner environment.
Results
There was a total of 45 enthusiasts, Ruohonjuuri´s clients together with employees on these trips, some of them were recruited during the trip! We were able to lighten up nature from the burden of trash with 50 bags! The most notable single item was the covid-19 face mask that was found solely from Espoo, Tapiola at least 40 pcs.
Trash trips gathered a huge amount of positive attention and got appreciation among participants and bypassers – also from them who did not have time to hop in!
Here are some collected comments:
– Absolutely fantastic!
– Truly great, the perfect act for Ruohonjuuri!
– Remarkable act, this is exactly what to expect from Ruohonjuuri!
– What a fine idea!
– Superb, why complain when you can do it yourself!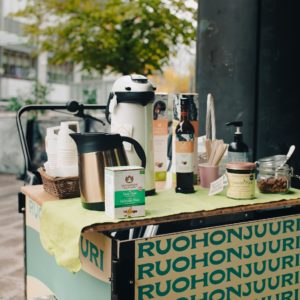 Trashtrips were a very successful concept after all and hopefully inspire others too to make similar happenings! World change when we change it.
Implementation
Seven Ruohonjuuri stores organized trash trips: Helsinki (Kamppi, Kannelmäki and Hakanimei stores), Oulu, Tampere, Vantaa and Espoo (Tapiola) strores with their clients! Participants met at the meeting point where they got the cleaning accessory and some snacks with a punch of good feeling! The purpose was to make it all so straightforward that you could hop in even during the trip, and we succeeded with that!
Waiting for the first expert review.