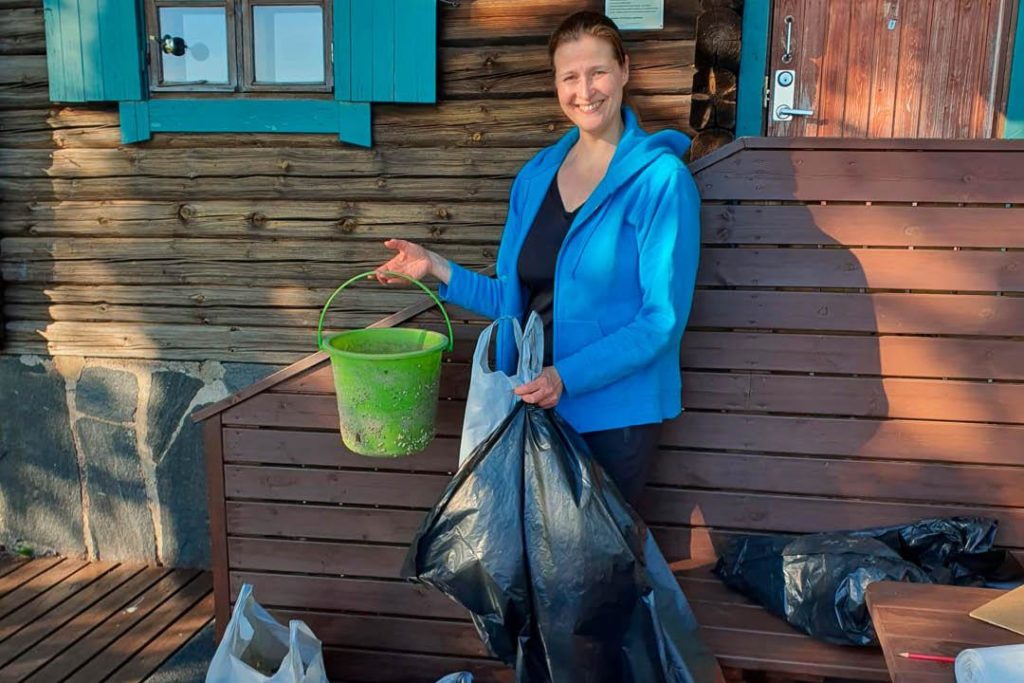 Ruohonjuuri workers have the opportunity to use their paid working time to volunteer for a better world. Every single month, one Ruohonjuuri employee goes to work for one day in an organization of their choice or in another project that builds a better world. The salary is paid by Ruohonjuuri.
Ruohonjuuri E-Commerce Manager, Tiina spent a volunteer day cleaning the beaches of Stansvik from rubbish.
Read in another language:
Purpose
Tiina organized "Siisti Biitsi" volunteer work on the shores of Stansvik with a group of Naispurjehtijat ry. Siisti Biitsi is Pidä Saaristo Siistinä ry:n clean-up program focusing on the littering of waterways and beaches. The aim is not only to clean the beaches but also to collect information about the rubish found on the beaches. The trick of the Siisti Biitsi volunteering work is that in addition to the traditional cleaning talks, the helpers classify and count the trash found on the beach. Reporting can be done either on a paper form or with an app found in both the Google Play Store and the App Store.
– I love navigating the seashores and unfortunately often many people manage to carry snacks, drinks, and other stuff on the beach, but they don't manage to take the rubbish away, they stay in their place. Some rubbish also travels to the seashore with the water, and due to the construction and landfill of the adjacent Kruunuvuorenranta residential area, there are a lot of explosive wires on the shores, Tiina says.
Results
Recording of waste on a unit-by-unit basis follows internationally used litter tracking methods, making the results more comparable to other waste reports.
We kept a record of the garbage collected on paper but ended up entering the joint results into the app for reporting. In total, we collected a total of 1101 rubbish, which was divided into the following categories:
– Plastic
– Paperi
– Metal
– Glass
– Fabric
– Tree
– Organic
– Kumi
– Cigarette butts
– Dangerous waste
– SER waste
– Other waste
Implementation
Tiina appreciates that Ruohonjuuri employees can spend the day for the good of their choice.
– Many other companies have also started to offer the opportunity, but often it is closely related to their own profession. In the IT sector, for example, coding or an advertising agency does an advertising campaign for a good cause for work done without invoicing. Ruohonjuuri way allows you to do something completely different, different from your own profession, and the volunteer day also worked well as a refreshing change in the middle of the office work week, Tiina says with satisfaction.
Waiting for the first expert review.