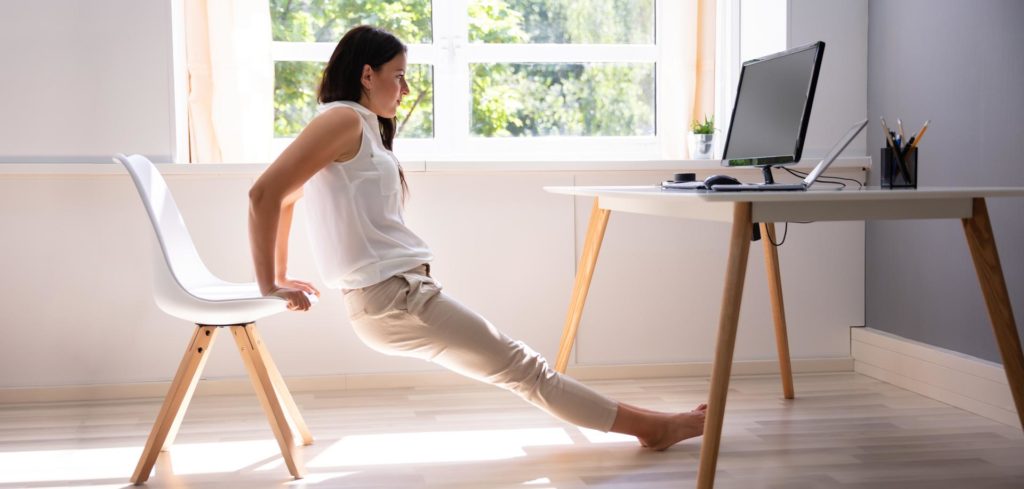 Parcero take care of the staff with guided break exercises, so that all of our employees can look after their well-being in the middle of their busy schedules. Parcero urges any and all companies to find a way to incorporate break exercises into their weekly schedules.
Read in another language:
Purpose
With remote work being much more common, there's an increased chance of an employee being static throughout the whole day. Parcero's goal is to offer its employees a stable, just, and care-free environment, where moving together is easy. This can be prevented with the help of community-building exercise moments.
Results
A guided break exercise is a small act, yet it has an impact on individual well-being and community spirit of the entire company. In remote work, which has become more common as a result of the corona pandemic, the importance of joint break has been very impressive in terms of communication and mental health. According to Parcero employees, remote break exercises have brought variety to the company's everyday life, which is good for the creative mind of marketing professionals: "Yes, it's starting to smile and thoughts fly as all the co-workers, right down to the CEO, dance wildly to the pace of James Brown on their own computer screen."
Implementation
Moving together is fun and easy. Yoga, stretching, bodyweight exercises, and even dance – all employees are equal during break times and the barrier of entry is minimal. Parcero encourages movement with guided break exercises!
Review
Offering employees a possibility to get a break that introduces practices designed to improve well-being is easy to adapt to all organizations and requires very little investment.
A corporate responsibility veteran, with over two decades in the industry. He has held several notable positions, among them, he has served as the global sustainability chief at Nokia. There he has managed global corporate responsibility activities, environmental and social responsibility, social investment portfolios as well as disaster relief and charity donations.