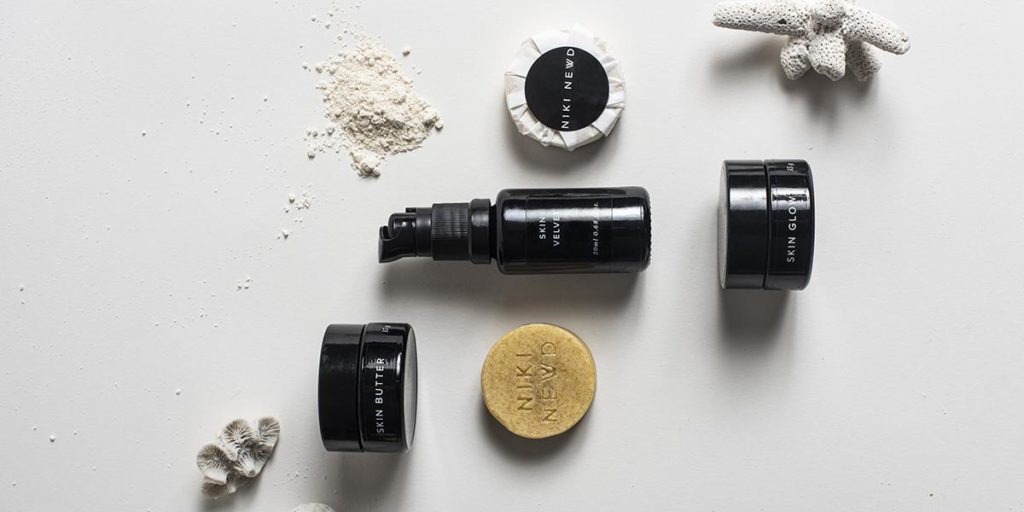 Pioneering Finnish fresh skin care boutique Niki Newd wants to tackle the global problem of overproduction of beauty products which often leads the unsold products ending up waste. Respecting and saving our valuable resources is one of the core principles of Niki Newd philosophy.
Purpose
Niki Newd's mission is to produce bespoke fresh skin care products made from the finest, ethically produced ingredients without preservatives, additives or alcohol. Niki Newd believes that the principles applied to healthy food and nutrition should also be applied to skin care. Therefore all of their ingredients are of the highest quality – natural, fresh and pure with a distinct focus on food grade quality (edible ingredients).
Niki Newd believes that freshness in skin care also means efficiency. Natural ingredients are in their most active form when applied freshly to the skin, this optimizes the desired beautifying results. For this reason all their luxurious skin care products are made-to-order. No warehouses, no storage. All products are artisan made in company's own laboratory in Finland and delivered to customers freshly made straight after the manufacturing process.
Niki Newd truly heroes their ingredients. That also means, that the company certainly does not want to waste even a smallest bit. Every manufactured product is produced according to customer orders, meaning that zero leftover products are left behind from Niki Newd's production chain.
Results
By cutting off all the leftover products from the production chain Niki Newd has saved ingredients, packaging materials and overall resources significantly. Currently Niki Newd fresh skin care collection consists of 18 different and unique products – including creams, balms, serums, skin masks, cleanser and home-spa bath products.
In Niki Newd's opinion respecting and saving Earth's valuable resources should be considered a new normal in future business mindset.
Implementation
Niki Newd products are available via brand's own website and selected retail partners on a pre-order basis. Company produces 12 batches of fresh skin care products annually, new batch for each month.
Review
The idea to use only natural ingredients for cosmetics is very good in sense of saving resources. Using edible ingredients from all over the world might have a potential for conflict with food rivalry and/or sustainability (logistics). In addition, the packaging material is not included in this sustainable approach. Transferred to the whole cosmetics industry those issues would be significant and lower the sustainable impact. The usage of edible ingredients for cosmetics is widely replicable.
For the past 20 years, I have been actively involved in the international energy sector. A strategic business development consultant, I am highly specialized in bringing time-critical international projects to successful completion. Even though I started as a sales trainee my roles have shifted throughout my career. I have been a business developer, project manager, sales developer, and even a public administrator. The only thing that hasn't changed is my drive to be the front-runner in every organization. I've worked with 250+ companies across the globe, ranging from newly formed startups to family-owned companies that have been running for decades.