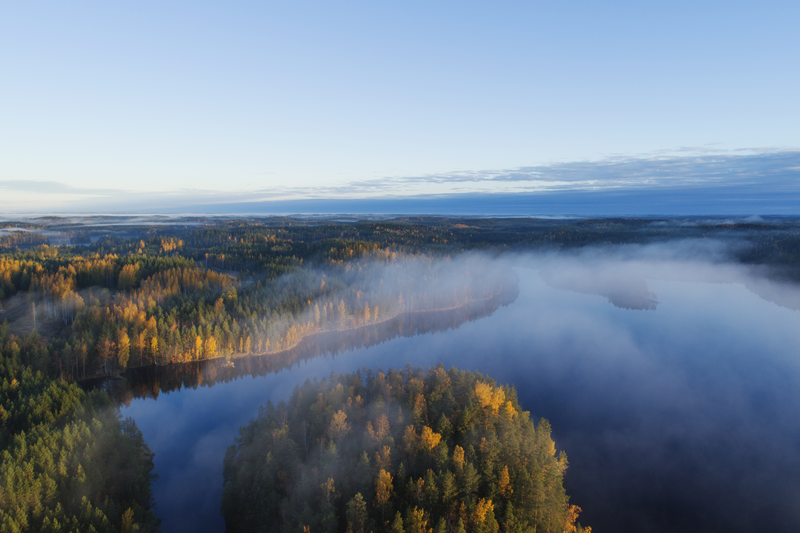 Kiertotalous ja ilmastonmuutoksen hillintä on liiketoimintamme ja vastuullisuustyömme lähtökohta. Tavoitteenamme on jatkuvasti kasvattaa toimintamme hiilikädenjälkeä eli positiivista ilmastovaikutusta ja pienentää omaa hiilijalanjälkeämme.
Read in another language:
Purpose
Haluamme olla oman toimialamme vastuullisin yritys ja kantaa kortemme kekoon ilmastonmuutoksen hillitsemiseksi. Kehityksen mittareina käytämme sekä hiilikädenjälkeä, joka mittaa toimintamme positiivista ilmastovaikutusta, että hiilijalanjälkeä, joka mittaa oman toimintamme päästöjä. Hiilikädenjälkeä pyrimme kasvattamaan liikevaihtoamme nopeammin, mikä tarkoittaa käytännössä sitä, että ohjaamme toimintaamme palveluihin, joiden avulla pystymme auttamaan asiakkaitamme pienentämään omaa ilmastokuormitustaan. Olemme sitoutuneet puolittamaan omasta toiminnastamme syntyviä päästöjä eli hiilijalanjälkeämme ajokilometriä kohden vuoteen 2030 mennessä vuoden 2018 tasosta sekä vähentämään toimitusketjumme päästöjä. Hiilijalanjälkitavoitteemme ovat saaneet kasvihuonekaasupäästöjen globaaliin vähentämiseen tähtäävän Science Based Targets initiativen validoinnin tieteellisiksi päästövähennystavoitteiksi.
Results
L&T:n hiilikädenjälki eli toiminnan tuottamat päästövähennykset olivat vuonna 2019 noin 1,2 miljoonaa CO2 -ekvivalenttitonnia. Toimintamme säästää vuodessa saman verran päästöjä kuin 120 000 suomalaista tuottaa. Päästövähennykset syntyivät muun muassa siitä, että asiakkaamme pystyivät korvaamaan neitseellisiä raaka-aineita uusioraaka-aineilla sekä fossiilisia polttoaineita bio- ja kierrätyspolttoaineilla.
Implementation
Vuonna 2019 Suomessa voima- ja lämpölaitokset sekä sementtiuunit korvasivat fossiilisten polttoaineiden käyttöä L&T:n valmistamilla ja toimittamilla bio- ja kierrätyspolttoaineilla laskennallisesti yhteensä 2,6 TWh:lla (2,5 TWh). L&T tuottaa biopolttoainetta metsien hiilinieluja lisäävän metsänhoidon sivu- ja tähdevirroista. Kierrätyspuumurskeet tehdään rakentamisen, teollisuuden ja kaupan alan puujätteistä ja korjauskelvottomista puupakkauksista. Kierrätyspolttoaineet (SRF) valmistetaan kierrätykseen kelpaamattomista yhdyskunta- ja rakennusjätteistä.
Kehitämme jatkuvasti hiilikädenjälkilaskentaamme ja tavoitteenamme on sisällyttää laskentaan tarjoamamme palveluita kuten esimerkiksi energiatehokkuuspalveluidemme ja räjäytyspuhdistustemme aikaansaamat päästövähennykset.
Review
When a company is able to measure both the CO2 emissions it has as well as the emission reduction its services enable, only then it can strategically prioritize business areas based bot on profitability and CO2 impact. This Planet Act demonstrates how a company not only reduces its own emissions but builds a business by reducing the climate impact of their customers. This act is scalable to many industry sectors.
A corporate responsibility veteran, with over two decades in the industry. He has held several notable positions, among them, he has served as the global sustainability chief at Nokia. There he has managed global corporate responsibility activities, environmental and social responsibility, social investment portfolios as well as disaster relief and charity donations.