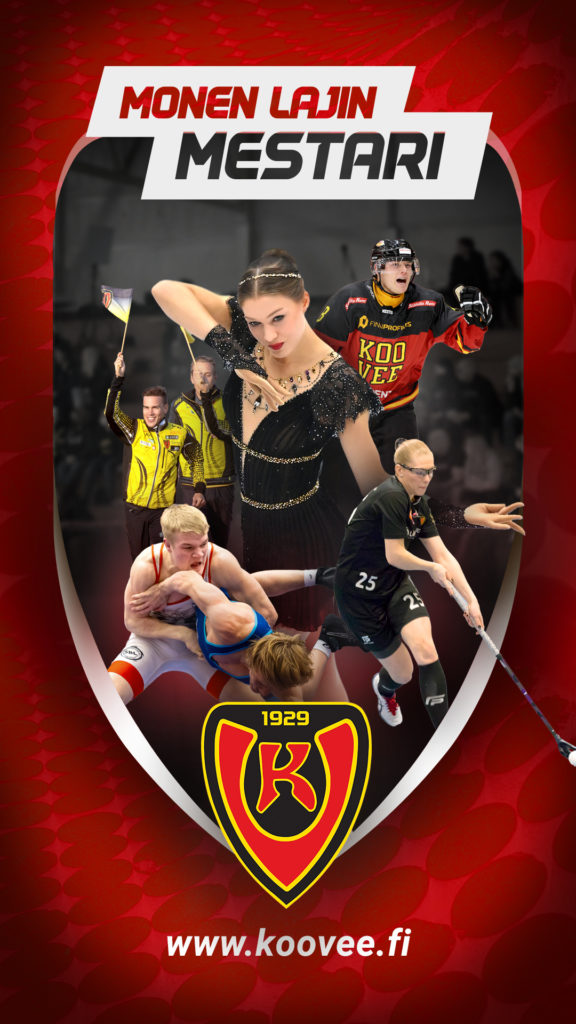 Koovee on mukana Sport for the Planet –projektissa, jonka osana olevien tapahtumien tarkoituksena on tuoda yhteen urheilu sekä maailmaa paremmaksi muuttavat yritykset, seurat ja teot. Urheilusta saadut elämykset toimivat ohjaavina linjoina tapahtumissa, jotka ovat suunnattu kaikille planeettamme tulevaisuudesta välittäville.
Purpose
Yksi Kooveen toiminnan tärkeimmistä kestävän kehityksen toimista on sidosryhmiin vaikuttaminen ja viestinnän kehittäminen kohti kestävämpää ajattelumaailmaa. Yhteistyö, tiedon jakaminen, toimien jakaminen sekä toisten rohkaiseminen ovat kriittinen osa vastuullista organisaatiotoimintaa. Nämä teot ovat tärkeitä koko yhteiskunnan vastuullisuusajattelun edistämiseksi, ja näiden avulla myös Koovee pääsisi mukaan muuttamaan maailmaa.  
Sport for the Planet – tapahtuman tavoitteena oli yhdistää urheilu ja maailmaa paremmaksi muuttavat yritykset ja teot. Tapahtumalla haluttiin lisätä tietoisuutta vastuullisuudesta niin seuran jäsenten kuin muidenkin sidosryhmien kesken.
Results
Sport for the Planet on projekti, joka koostuu useasta eri tapahtumasta. Tähän mennessä projektin osalta on järjestetty vasta ensimmäinen tapahtuma vuonna 2021, jolloin mukana oli Kooveen lisäksi kuusi yritystä.  Tapahtuma keräsi kaikkiaan noin 100 webinaariosallistujaa. Sport for the Planet tuo yhteen lukuisia eri yrityksiä ja organisaatioita, jotka yhdessä vaihtavat tietoa vastuullisuudesta ja teoista, joilla sitä voi kehittää.  Tapahtumien avulla on onnistuttu levittämään kestävän kehityksen ajatuksia yhteiskunnassa.
Implementation
Projektin tavoitteiden saavuttamisessa keskeisessä osassa ovat yhteistyöyritykset, jotka ovat mielellään lähteneet projektiin mukaan. Tapahtuma järjestettiin webinaarina, jotta kaikilla olisi paremmat mahdollisuudet osallistua tapahtumaan. Tapahtumiin halutaan laaja joukko erilaisia yrityksiä ja organisaatioita, jotta jaettavasta tiedosta sekä yhteistyöstä kokonaisuudessaan saataisiin mahdollisimman  monipuolista. Sport for the Planet –projekti jatkuu edelleen, joten se tulee tuottamaan vielä enemmän positiivisia tuloksia.
Waiting for the first expert review.