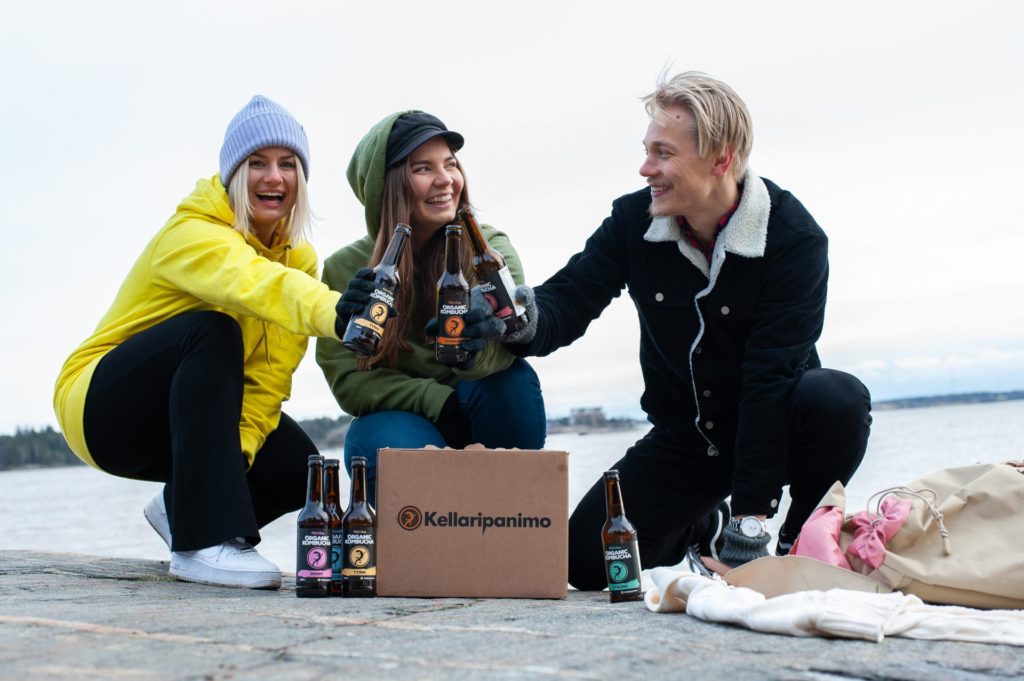 The company was the first production business to be started in Keuruu eco-village in 2013. Keuruu eco-village, established in 1997 leads the eco-village movement in Finland and is part of the Global Eco-village Network.
Purpose
To enliven a country side community by providing work, self-development possibilities and income. Introducing the 1st locally produced kombucha to Finnish market, for enjoyment and improving one's health and well-being. Our kombucha is ORGANIC – so it's better for soil and people.
Results
20+ people have been involved in different tasks and projects throughout the operating years. Income / employment have been generated and we have celebrated recently a birth of second generation production business in the community. We have paved the way for other Finnish kombucha breweries which started to emerge half a decade after our own launch.
Implementation
From the entrepreneur:
I got the idea to start a kombucha brewery in January 2013. I participated in an entrepreneurship course in that spring and approached Keuruu Eco-village by e-mail and asked if they would be interested to host a company working on "fermented healthy beverages". I had visited the community in June 2011 so I knew a bit how is the place. They answered me "yes", and I visited them to see if we could find a suitable place to operate. We decided to establish the brewery in the basement of large stone building built in 1920's, hence the name "Kellaripanimo", a brewery in cellar 🙂
Waiting for the first expert review.