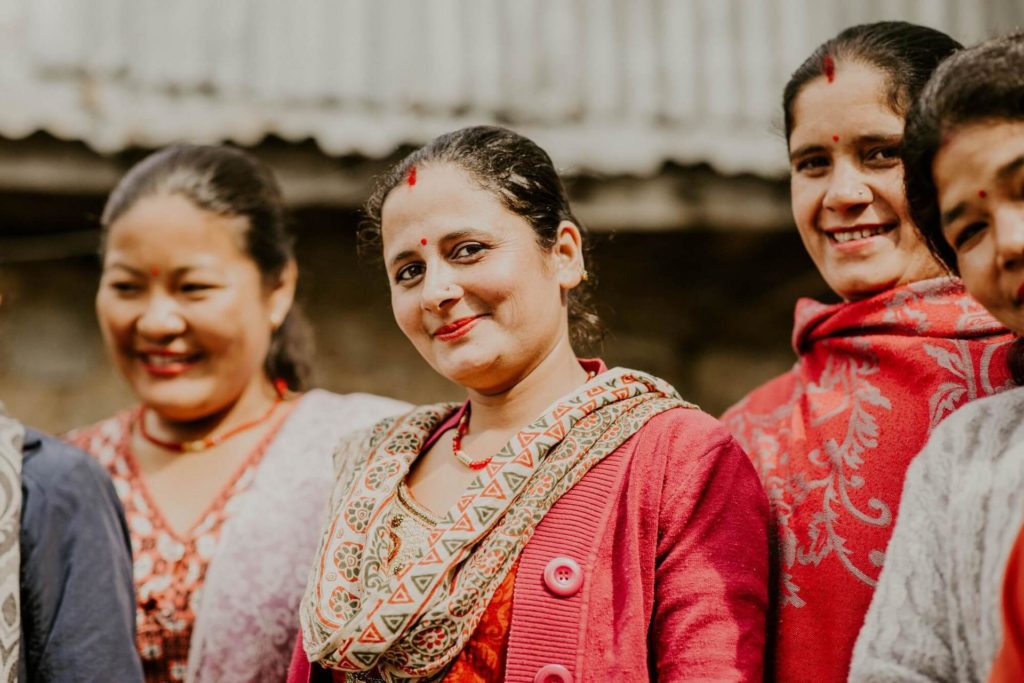 Kaiko's slogan 'Fashion with a Mission' has been the driving force behind every path we take and every decision we make. It influences the fabrics we choose and guides our choices with the producers whom we work with to ensure ethical production. But it also answers the more significant questions, "Why are we here?" and "What impact does our brand leave on this world?" And that is why we direct 7 % of the profit of every product on education for women in Nepal.
Read in another language:
Purpose
We have part of our production in Nepal and we see the need for fair jobs and lack of opportunities people have. We want to create those jobs and opportunities. Since Nepal is one of the poorest countries in Asia, we have chosen to try to make an impact there on different levels. We offer jobs to people who have skills and access to work in towns, but what about those who live in remote areas?
For that, we have partnered with the Women's Bank. We feel that the co-operation with Women's Bank gives us a direct influence on enhancing women's quality of life and, at the same time, we can provide our customers with a real way to make a difference. We believe that we can truly change the world with every day consuming decisions, and we want to make that option easy and transparent to our customers. All our products are ethically and sustainably produced, and we are very proud of that, but we also want to do more, that is why we donate that 7%.
Results
During Kaiko's three-year history, we, together with our customers, have donated over 34500 euros to our development project in the Lalitpur region in Nepal to Women's Bank projects.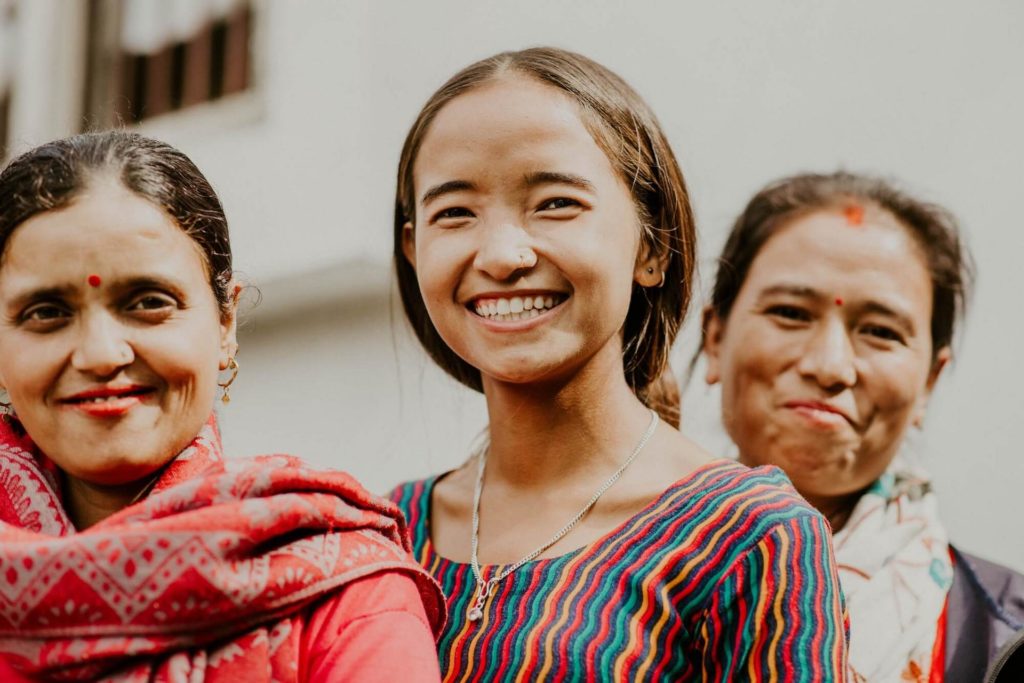 Implementation
By working together with the Women's Bank, we can direct money to women in Nepal.
Women's bank organizes courses that are useful for the women in villages and grants microloans for women to start their own small businesses such as buffalo farming or seamstress services. An important aspect of Women's Bank's work is providing practical training for new skills that can help them in future business endeavors or branch out their revenue streams. They also offer education on women's rights in Nepal, as many of the rural villages don't know what the current, updated law includes. Knowledge of their rights regarding property ownership, custody, domestic violence, etc. is imperative in empowering the women to take ownership of their livelihoods.
Own income strengthens women's role and status in both their family and community. According to studies, helping women is one of the most effective ways to enhance equality and well-being sustainably.
Review
This is a concrete act to support women and their possibilities for financial independence. It is easily replicable for other companies but should remember that donating to charity is not automatically guarantee, for example, that social and environmental practices in the supply chain are sustainable.
About Suomen Tekstiili & Muoti
+
-
Satumaija works as a chief advisor of sustainability and circular economy in Finnish Textile and Fashion, the central organization for textile, clothing, and fashion companies in Finland. She has an environmental engineering background and over 10 years' broad and deep expertise in the textile and fashion industry.
Review
A simple action any business can take if they want to support a worthy cause that they find important, is to donate part of their profits to a charity. This act is very scalable and only needs a charitable partner organization that implements improvement programs on the ground.
A corporate responsibility veteran, with over two decades in the industry. He has held several notable positions, among them, he has served as the global sustainability chief at Nokia. There he has managed global corporate responsibility activities, environmental and social responsibility, social investment portfolios as well as disaster relief and charity donations.
Review
It is important to always support and help each other in business, as well as in life.
By creating jobs and supporting community projects, Kaiko is taking the best approach to make its business gain trust and confidence from customers and employees. I wish more businesses could act like this and show commitment to sustainable development no matter if it is in a very developed country or a far corner of the world. This is completely aligned with the "leaving nobody behind" attitude. Way to go Kaiko!
I am a sustainability business expert at the crossroad of technology, innovation, and partnership, with the focus on helping companies transform their sustainability strategies, advance SDG's implementation, and share the common B Corp business philosophy. I am part of EIT Climate KIC Network of Coaches and a mentor at the Global Women Network for Energy Transition programs.