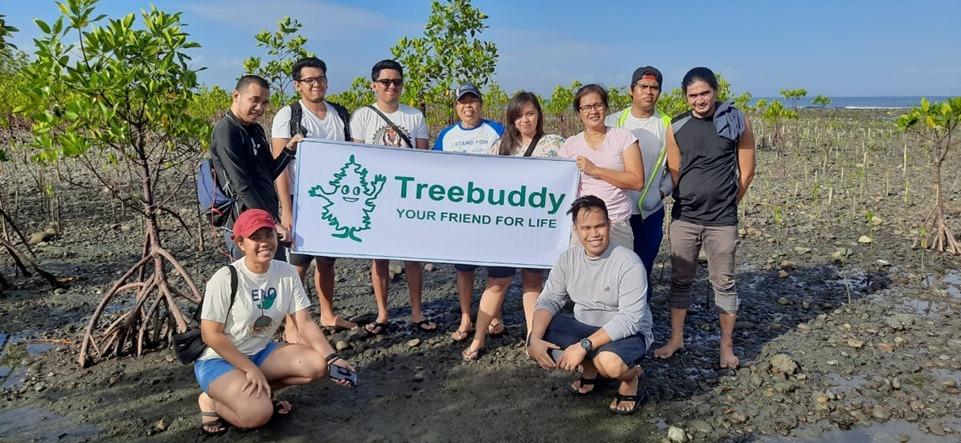 A long-term partner of the revolutionary tree-planting service Treebuddy, GreenStar has participated in the project at its early stages, with intentions of further developing the partnership in the near future. This summary concerns GreenStar's present-day input as the company wants to challenge its peers to partake in this excellent ecological initiative.
Read in another language:
Purpose
GreenStar is a responsible, environmentally friendly, and carbon-neutral hotel chain. While our services have been designed and are operated with great care to ecological and social sustainability, our approach extends beyond them – to the surrounding society and our network. Our overall aim is that GreenStar's impact on the world is decidedly "net positive". We do not simply mitigate our actions; we strive to actively create good.
Treebuddy's unique concept has offered us a great way to achieve this. Planting trees is one of the key solutions for climate and biodiversity, however, it must be done professionally for the impact to be actual. Treebuddy's tree-planting service covers all aspects at once including biodiversity, CO2 capture, and benefit to the local community. The digital platform allows verifiable monitoring of the growing trees and releases payment to the local community over a long period of time, incentivizing it to keep the trees intact and protected.
Results
GreenStar participated in the piloting phase of Treebuddy, in partnership with ENO Environment Online School Network (10 000 schools in 157 countries). During the initial phase, GreenStar sponsored the planting of a total of 1,000 trees.
It's a good start, so we challenge all of our peer companies to do the same!
Implementation
Greenstar is a long-time partner for ENO. In early 2019, GreenStar joined forces with ENO to help schools to plant forests by paying for the seedlings needed. With GreenStar's support, ENO Indonesia planted a forest of two hectares in Cadika, Deli Serdang, which is located in North Sumatra, Indonesia. Species to be planted are mahogany, ketapang, and sengon. This was a pilot project between ENO, Treebuddy, and GreenStar and besides its actual aim, it also gave valuable information for how to develop the tree plantations in Indonesia and possibly in other countries to address the issue of overlogging. Deli Serdang is a member of ENO Green Cities Network, which has spread to over 40 municipalities or cities in 23 countries.
Trees were planted and registered with Treebuddy including location, number of trees, and species.
Review
This act illustrates that a small single action multiplied by customer participation has the potential to grow into a significant contribution with an impact on climate change and biodiversity. This action can scale when a partner is available to offer business tree planting and management services that they can utilize and engage their customers.
A corporate responsibility veteran, with over two decades in the industry. He has held several notable positions, among them, he has served as the global sustainability chief at Nokia. There he has managed global corporate responsibility activities, environmental and social responsibility, social investment portfolios as well as disaster relief and charity donations.