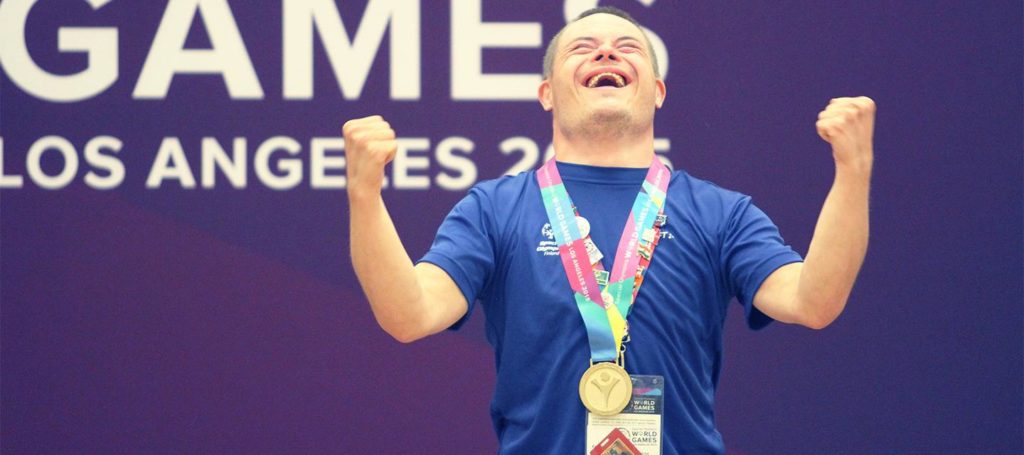 Special Olympics Finland is part of the global Special Olympics organization that organizes sporting activities for people with intellectual disabilities. In Finland the actions are organized by The Finnish Paralympic Committee under Special Olympic Finland. There are already actions for 21 different sports and campaign #SamassaJengissä encourages to join the movement.
Read in another language:
Purpose
In Finland it is estimated to have approximately 50 000 people with intellectual disability. Sports and physical activities and education supports people with disabilities in the society many ways and increases equality.
Results
Special Olympics Finland organized actions and camps in year 2019 for 2363 and in 2020 for 1812 people with intellectual disabilities. In 2019 overall 70 of the athletes were happy to fill their dream to participate in the Special Olympics World Games via #SamassaJengissä campaign. The next World Games will be in Berlin 2023.
These actions also support the families to do sporting activities and Special Olympics Finland has yearly already 235 trainers part of the actions. This increases the equality of the whole sports community.
Implementation
Most of the Special Olympics athletes train and compete under the actions of their own local sport club. In addition, Special Olympics Finland organizes open camps for the athletes with the help of the co-operation partners at minimum twice a year per sport.
Regular training, active participation of the Special Olympics Finland camps and competition activities also offers possibility to compete in the international Special Olympics competitions.
Review
This planet act not only develops health and wellbeing, but also supports equality and builds community belonging. Scaling of the activity is limited as it requires a global organization structure, but the impact on participant level is individually high and possibly similar engagement method could be used in other topic areas.
A corporate responsibility veteran, with over two decades in the industry. He has held several notable positions, among them, he has served as the global sustainability chief at Nokia. There he has managed global corporate responsibility activities, environmental and social responsibility, social investment portfolios as well as disaster relief and charity donations.