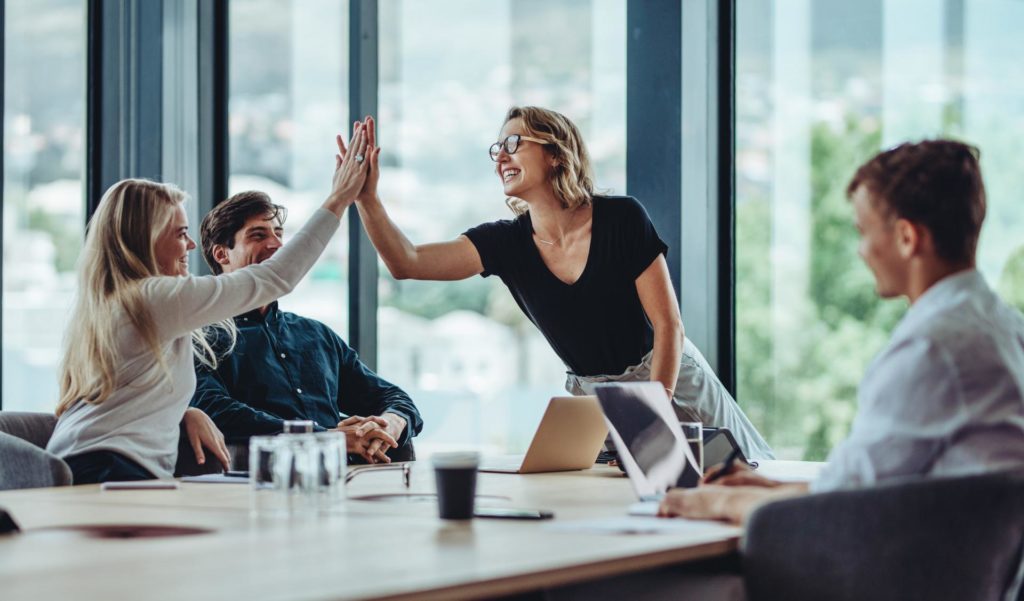 In order to support the promotion and implementation of uniform management practices, Berner launched a six-part online training package "Leader with Berner" in connection with management principles. The online material "Being a supervisor in Berner" covers all the most important personnel management processes and situations that supervisors face in their management.
Read in another language:
Purpose
The aim of the material is to gather common management practices under one cover and thus ensure a consistent management experience for everyone at Berner. Online training also takes our six management principles to a practical level. The principles of management are the starting point of the material, and during the online training we consider how the principles are reflected in management practices in everyday life.
Results
Based on the effectiveness goals formed in growth management coaching, six management principles were formulated for Berner, which were launched at a joint staff event in November 2021. Developing leadership and job satisfaction is one of Berner's strategic priorities. Our common goal is to make our management practices more uniform so that we can guarantee an equal quality management experience for every Berner.
Our management principles are based on this goal. The principles have been formulated to support our strategic goals, our values ​​and to stand the test of time. The principles of management support supervisors in personnel and business management, both in daily work and in long-term goals. Along with front-line work, the principles of management touch all people at Berner. From them you can draw a basis for self-management and daily decision-making. The principles also support project management.
In collaboration with futurist and non-fiction writer Perttu Pölönen six videos were created about the principles of management in which Pölönen interviews members of the Berner management team about the importance of principles in the management of Berner. Perttu Pölönen also gave an inspiring speech at the launch of the management principles about change and possible obstacles to change.
Implementation
In 2020 in cooperation with Aalto EE we started a growth management program that supports the growth strategy, in which our entire management team and most of the managers of the business areas participated. It is a whole of business and management development, the goal of which is to unify common management practices that support growth and to strengthen the competitive advantage of business units. The training program also aims to develop e.g. our capabilities for managing change and renewal, about which we have received feedback both in 360 measurements and in work performance measurement. The growth management program continued for 2021.
We require all our supervisors to go through the whole thing during the spring of 2022. The whole will also be part of the orientation of new supervisors. In 2021 we held two HR sessions for front-line employees on current topics. Those 15 minute HR sessions revolved around mental health challenges from the point of view of capacity management and diversity in recruitment. 15 minute HR sessions for front-line employees will continue in 2022.
Waiting for the first expert review.