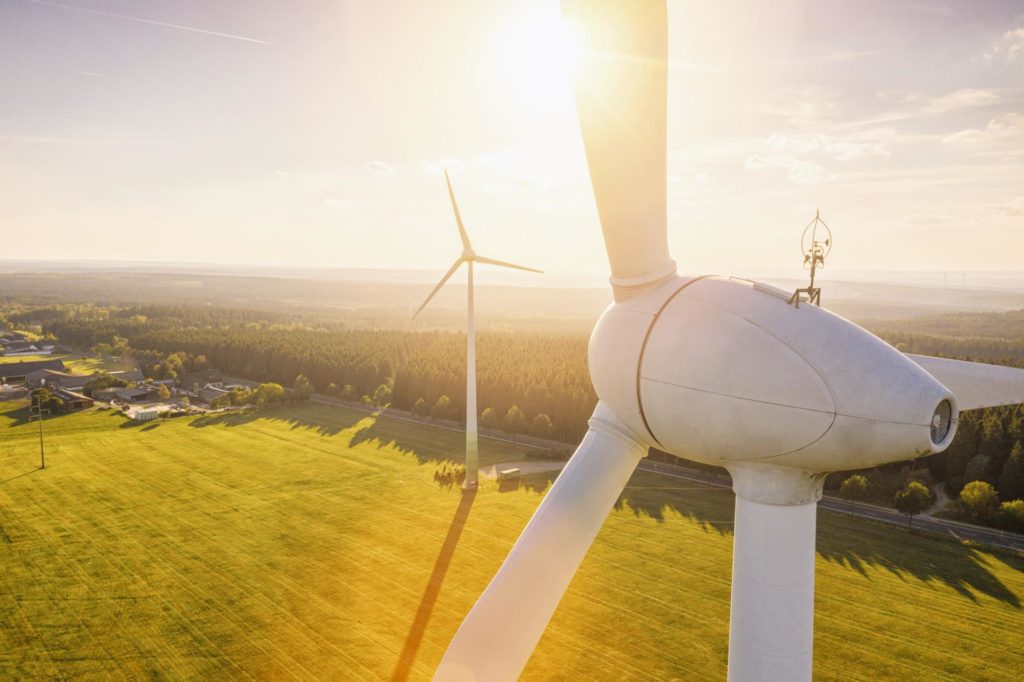 Berner Oy:n Suomen-toiminnot eli tehtaat Heinävedellä, logistiikkakeskus Vantaalla ja pääkonttori Helsingissä siirtyivät käyttämään vihreää tuulisähköä vuonna 2019. Tämän ansiosta uusiutuvan energian osuus kokonaisenergian kulutuksesta nousi vuoden 2018 36,7 %:sta 72,7 %:iin vuonna 2019. Samalla hiilidioksidipäästöt vähenivät 661,4 tonnia (CO2-ekv). Vuonna 2021 on lisäksi siirrytty EU-tuulisähköstä kotimaiseen tuulisähköön.
Purpose
Berner Oy:n suurimmat suorat ja epäsuorat (scope 1 ja scope 2) päästöt ilmastoon syntyvät energian kulutuksesta: suurin osa energiasta kulutetaan kaukolämpönä ja toiseksi suurin osa kulutetaan sähköenergiana.
Aloitimmekin energiamuodosta, jonka energianlähteeseen voimme itse vaikuttaa. Uusiutuvaan energiaan siirtyminen on osa tavoitettamme päästä tilanteeseen, jossa kaikki käyttämämme energia on peräisin uusiutuvista lähteistä.
Olemme sitoutuneet ilmasto- ja ympäristövaikutuksiemme vähentämiseen jatkuvan kehittämisen periaatteen mukaisesti. Suomalaisena yhtiönä, halusimme myös siirtyä alun EU-tuulisähköstä kotimaiseen tuulisähköön.
Results
Tuulisähköön siirtymisen ansiosta aiheutamme vuositasolla arviolta 661 tonnia (CO2-ekv) vähemmän hiilidioksidipäästöjä. Samanaikaisesti teimme harppauksen uusiutuvien ja uusiutumattomien energiamuotojen kulutuksessa: vuonna 2018 uusiutuvan energian osuus oli 36,7 %, vuonna 2019 se nousi 72,7 %:iin ja vuonna 2020 se oli 73 %.
Kasvaneet tuotantomäärät ovat nostaneet sähkön kulutusta vuoden 2018 jälkeen. Tuulivoimaan siirtymisen ansiosta, päästöt eivät ole kuitenkaan kasvaneet ja uusiutuvien energiamuotojen prosenttiosuus on pysynyt saavutetulla tasolla.
Implementation
Aloitimme toteuttamisen kartoittamalla ensin vaihtoehdot perinteiselle sekasähkölle, mutta sitoutumisemme ympäristövaikutustemme vähentämiseen ohjasi valinnan selkeästi ja helposti uusiutuvaan tuulisähkön.
Vaikka emme omista kiinteistöjä, joissa toimimme, pystyimme neuvottelemaan sähkösopimuksen alkamaan kaikissa toimipaikoissamme yhtäaikaisesti.
Review
Changing to renewable energy sources is a key element in our climate work. There for this is an important action for a company like Berner.
Looking at your own carbon footprint and minimising it is vital. However the next, and more difficult, step would be that they start to work with their supply chain to work the the footprint and handprint of their products.
This should be made visible and also the work to reduce the emissions should start immediately.
I'm an enthusiastic, goal-driven, experienced, and inspiring change leader as well as an impact builder and communication professional. I have been leading and played major parts in many sustainability business concepts, design processes, and impact projects. I have been building tools for scaling up impact and business for the past decade at Solved, Helsinki Metropolitan Smart & Clean Foundation, and Siemens. My background comes from news journalism.