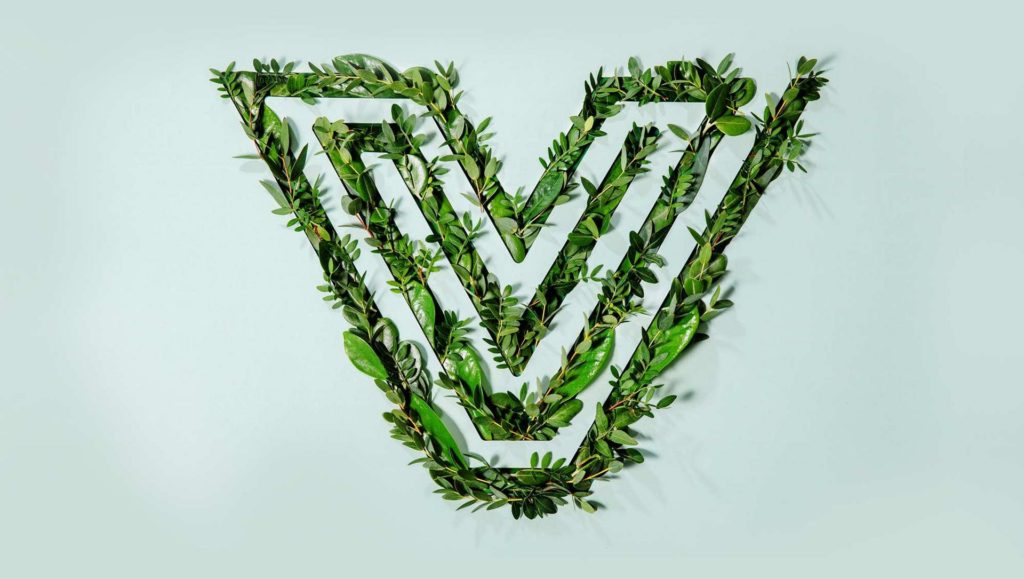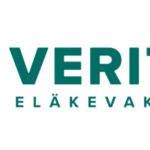 Act
Veritas – Sijoitussalkun hiilijalanjäljen pienentäminen
Painotettu hiili-intensiteetti (TCFD)
141
Veritas Eläkevakuutus tavoittelee hiilineutraalia sijoitussalkkua vuoteen 2035 mennessä. Kiinteistösijoitusten osalta tavoitteena on hiilineutraalius jo vuonna 2030. Veritaksen sijoitusten ilmastotiekartassa määritellään toimenpiteitä ja välitavoitteita ilmastotavoitteiden saavuttamiseksi.
Purpose
Ilmastonmuutos on yksi aikakautemme suurimmista maailmanlaajuisista riskeistä. Ilmastonmuutoksen vaikutukset ulottuvat myös sijoituksiin. Ilmastonmuutos tarkoittaa sijoittajalle sekä riskejä että mahdollisuuksia. Tavoitteenamme on sijoituskohteiden valinnan ja niihin vaikuttamisen kautta edesauttaa ilmastonmuutoksen torjuntaa.
Results
Veritas aloitti ilmastotiekarttansa määrittelemällä välitavoitteet listatuille osakesijoituksille ja suorille kiinteistösijoituksille, sillä näistä omaisuusluokista mitattavaa dataa on tällä hetkellä parhaiten saatavilla. Ilmastotiekartan on tarkoitus laajentua tulevaisuudessa myös muihin omaisuusluokkiin.
Veritaksen ilmastotiekartan välitavoitteet ja toimenpiteet:
Listatut osakesijoitukset:
hiilijalanjälki -30 % vuoteen 2025 mennessä
hiilijalanjälki -50 % vuoteen 2030 mennessä
hiilineutraalius 2035
Suorat kiinteistösijoitukset:
hiilijalanjälki -80 % vuoteen 2025 mennessä
hiilineutraalius 2030
Keskeiset toimenpiteet välitavoitteiden saavuttamiseksi osakesijoituksissa ovat siirtymä vähähiilisiin indekseihin, vaikuttaminen sijoituskohteisiin niiden hiilijalanjäljen pienentämiseksi sekä tarvittaessa poistuminen hiili-intensiivisistä kohteista. Kiinteistöpuolella käytetään vihreää sähkö- ja lämmitysenergiaa sekä panostetaan energiatehokkuushankkeisiin, joilla vähennetään energiankulutusta.
Implementation
Veritas Eläkevakuutuksen toimenpiteitä ilmastoriskien hallitsemiseksi ovat:
hiiliriskin analysointi, seuranta ja raportointi
ilmastonmuutoksen taloudellisten vaikutusten arviointi, seuranta ja raportointi
vaikuttaminen sijoituskohteisiin ilmastonmuutoksen hillitsemiseksi
Seuraamme sijoituskohteidemme hiili-intensiteettiä ja pitkän aikavälin tavoitteemme on, että sijoitussalkkumme on linjassa Pariisin ilmastosopimuksen kanssa. Tavoitteenamme on vähentää salkkumme hiili-intensiteettiä ja lisätä vähähiilisten kohteiden osuutta salkussamme.
Pyrimme kehittämään salkkuamme kohti hiilineutraaliutta jo vuoteen 2035 mennessä siten kuin sijoitusympäristö sen mahdollistaa. Ilmastotiekartassamme olemme asettaneet välitavoitteet noteeratuille osakesijoituksille sekä kiinteistösijoituksille.
Kehitämme jatkuvasti ilmastoriskien ja -mahdollisuuksien analyysiamme ja raportointiamme TCFD-raportointikehikon mukaisesti. Pyrimme ymmärtämään sijoitussalkkuamme koskevat ilmastonmuutoksen taloudelliset vaikutukset, kuten fyysiset riskit ja transitioriskit sekä arvioimme sijoitussalkkuamme eri skenaarioissa. Raportoimme ilmastoriskeistä TCFD:n mukaisesti.
Review
The investors looking for carbon neutral or even carbon positive investments is one to he main leavers for mitigating climate change. Therefore the act of reducing the carbon footprint of the investment portfolio should be adopted by all investors. With concrete steps and half-way goals this is also a tangible road map. The difficulty in these sort of initiatives is measuring and reporting achieved impact. Therefore using the accepted TCFD reporting standard is important. This makes the work both visible and - more importantly - transparent.
I'm an enthusiastic, goal-driven, experienced, and inspiring change leader as well as an impact builder and communication professional. I have been leading and played major parts in many sustainability business concepts, design processes, and impact projects. I have been building tools for scaling up impact and business for the past decade at Solved, Helsinki Metropolitan Smart & Clean Foundation, and Siemens. My background comes from news journalism.