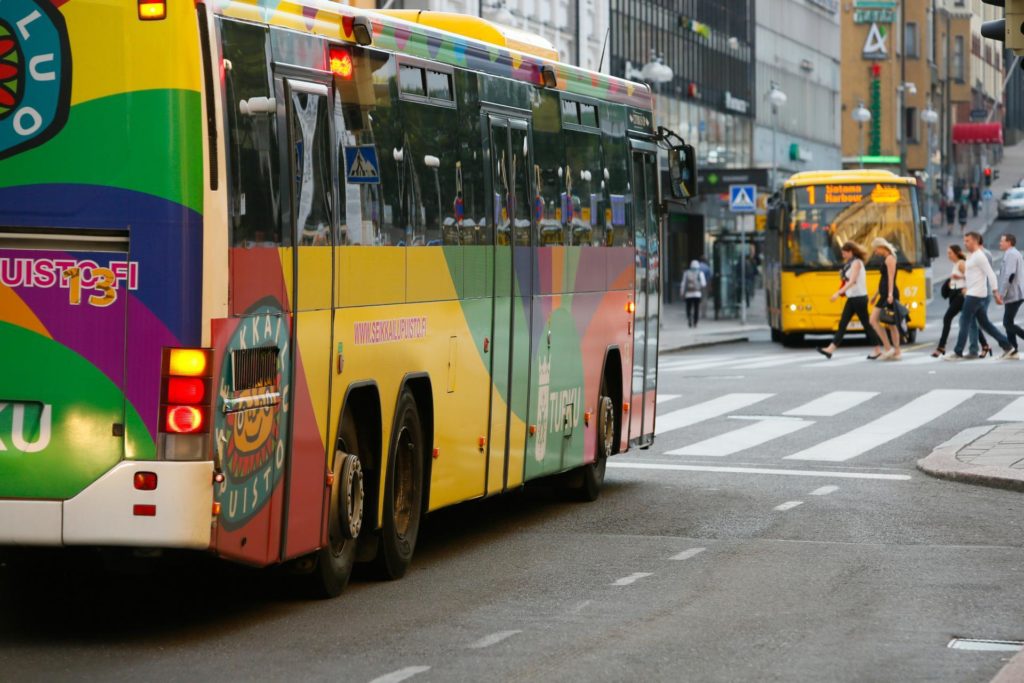 Föli aims to operate more responsibly, driven by electric buses. In 2021, 61 electric buses will run on Föli's lines, thanks to which, among other things, the city's emissions and noise pollution will be significantly reduced.
Read in another language:
Purpose
The city of Turku is committed to being carbon neutral by 2029. To achieve this, public transport must also change. In 2016, one line in Turku has been fully electric. In 2021, electric buses will already be in use on lines 1, 6, 7, 7A, 8, 13, 31, 32, 42, 61, 92 and 93. The number of electric buses is therefore growing all the time.
Results
With the help of electric buses, the city's noise pollution and emissions are reduced year by year. There are now a total of 61 electric buses in Föli. One third of the kilometers driven, 4.6 million kilometers, are electric. The new operating agreements will save 5,800 tonnes of CO2 emissions per year. Föli's electric buses run 115 emission-free laps around the world every year.
Noise pollution in the city is also reduced, as electric buses are almost silent at the city's terminals. Travel comfort will also increase, as electric bus traffic will be smoother and there will be little vibration. The use of electric buses also saves the city millions of euros.
In 2022, more electric buses will be available in Föli.
Implementation
In 2021, Föli competed for new contracts with operators. The competition took place through scoring, where, among other things, the provision of electric buses received a high score. At the end of the competition, 61 new electric buses will now run on Föli's lines.
Föli has been striving to support the introduction of electric buses since 2016. At that time, Föli acquired its first electric buses and thus tried to point the right direction to other operators as well.
Review
Exciting to follow the developments on the City of Turku's path to carbon-neutrality by 2029. The expansion of the electric bus fleet will not only lower emissions, mitigate air and noise pollution, but also offers a more comfortable ride to passengers, and monetary savings for the city. The evidence presented makes it a compelling case for others to follow, and cut down now on transport that represents a quarter of global CO2 emissions from energy.
International relations expert with extensive global experience in sustainable development and energy transitions. Currently working with Sustainable Energy for All, an international organization working in partnership with the United Nations and leaders in government and the private sector to accelerate action towards sustainable energy – in line with SDG 7 and the Paris Agreement on climate. * All reviews represent the personal opinion of an expert