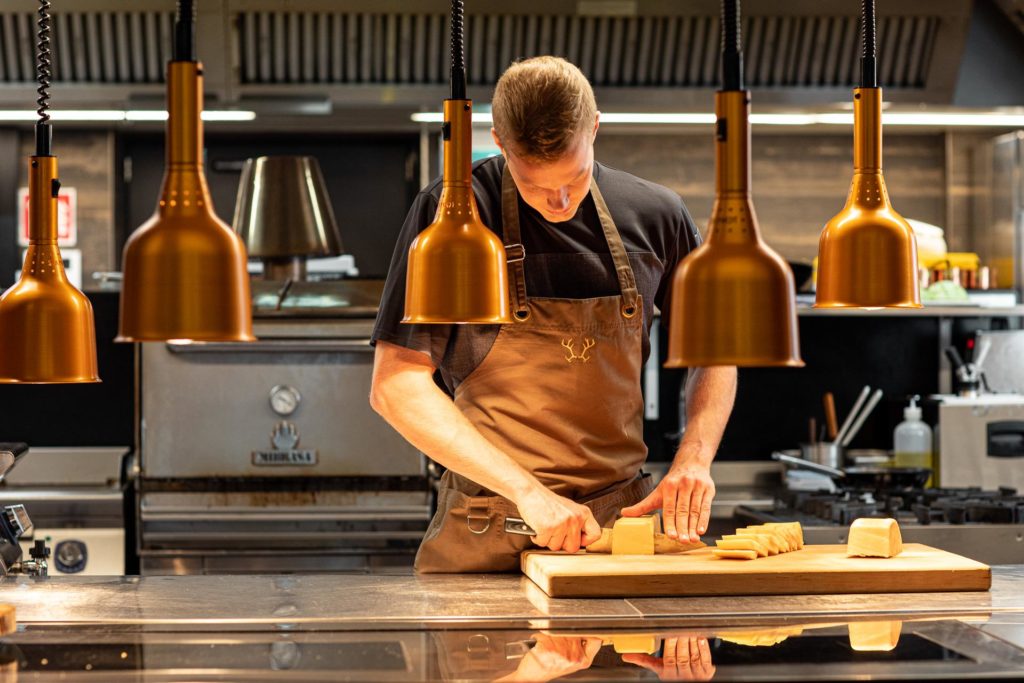 Purpose
Touchpoint suosii aina kierrätettyä polyesteria neitseellisen polyesterin sijaan, jotta säästäisimme päästöjä ja edistäisimme kiertotaloutta. Tavoitteemme on luoda kysyntää kierrätetyille materiaaleille niin julkisissa hankinnoissa kuin asiakasmallistoissamme.
Results
Vuoden 2020 loppuun mennessä Touchpoint on asiakkaidensa kanssa hyötykäyttänyt jo noin 40 000 kiloa kierrätettyä polyesteria. Ekologinen kädenjälkemme kierrätetyn polyesterin osalta on noin 153363 kilogrammaa CO2e:ta, mikä vastaa 986894 henkilöautokilometriä. Olemme myös huomanneet kierrätettyjen materiaalien kysynnän kasvun myötä, että kierrätettyjä materiaaleja on entistä enemmän tarjolla. Alamme edelläkävijöinä uskomme, että olemme olleet osa muutosta matkalla kohti tekstiilialan kiertotaloutta.
Implementation
Polyesteri on öljypohjainen synteettinen kuitu, joka jalostetaan raakaöljystä. Olemme käyttäneet paljon polyesterikangasta, joka on valmistettu kierrätetyistä muovipulloista. Suomessa muovipullot voidaan palauttaa ja kierrättää, mutta vastaavaa kierrätystä tapahtuu muualla maailmassa todella vähän. Koska lähtöraaka-aine muovipullolla ja polyesterillä on sama, voidaan muovipullo käytön jälkeen kuiduttaa langaksi ja valmistaa siitä kankaaksi.
Review
One of the biggest challenges in upcycling plastics is finding new products to use the recycled plastics in. This addresses the issue and is therefore a great piece in the puzzle of a closed plastic circle. The next steps are to be able to use different quality plastics as this is also needed in the bigger picture.
I'm an enthusiastic, goal-driven, experienced, and inspiring change leader as well as an impact builder and communication professional. I have been leading and played major parts in many sustainability business concepts, design processes, and impact projects. I have been building tools for scaling up impact and business for the past decade at Solved, Helsinki Metropolitan Smart & Clean Foundation, and Siemens. My background comes from news journalism.