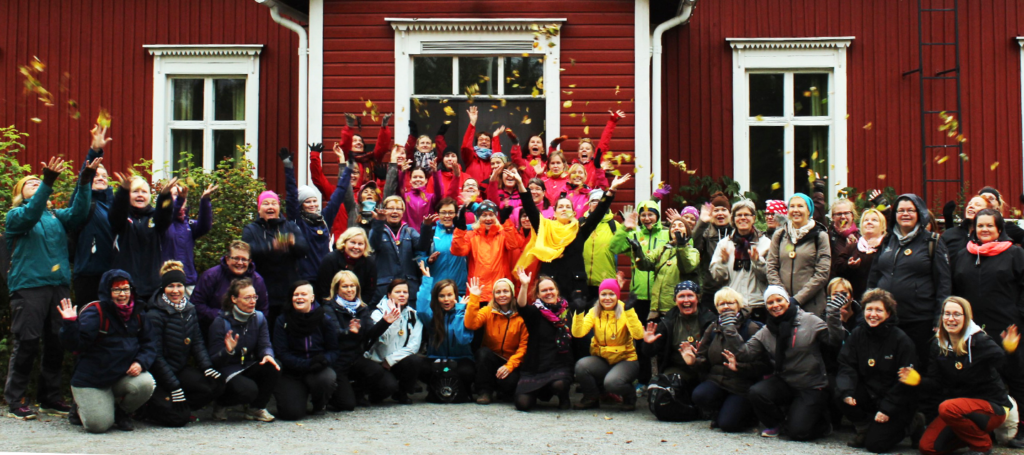 The Environmental School of Finland – Sykli offers specialists training in the field of environmental knowledge and sustainable development. All vocational degrees offered by Sykli guide the students to identify the environmental aspects of their own work and the key environmental impacts of their workplace. In addition, the specialist vocational degrees include courses in which the students learn about company-level sustainable operations.
Read in another language:
Purpose
The aim of Sykli is to spread sustainable development knowledge through vocational adult education throughout Finland. All vocational degrees include identification of environmental impacts or studies of sustainable operations. By completing studies at Sykli, professionals in the environmental fields are better equipped to identify environmental liability issues in their field and can promote sustainable development to their groups of interest.
Results
Sykli arranges specialist vocational training as well as regular vocational training in the fields of environmental education; resource efficiency; waste management; health and safety, environment and quality management (HSEQ); as well as environmental and water services training.
In 2020, there were more than 4,200 students enrolled in Sykli, of which around 240 obtained a degree that year. Between 2002 and 2020, Sykli has had more than 39,600 students taking part in various courses, and more than 2,000 students have graduated with a full degree.
With the help of their studies, Sykli students set out to spread sustainable knowledge in various ways. Environmental educators do an important job of teaching children, young people, and adults of all ages. In the field of resource efficiency, a Sykli student can, for instance become a specialist in low-carbon issues of an organisation. Experts in HSEQ management work as developers of the environmental systems in their workplaces. Recycling and waste management experts can apply the latest information on circular economy practices, and water professionals further help take care of the high quality of the domestic water.
Everyone that obtains a specialist vocational qualification plans and executes a development task for their own organisation as a part of their studies. More than 850 development projects have been completed so far. Approximately 500 of these projects are carried out at the department of environmental education. In addition to the degree students, development tasks are also performed by students in individual courses.
For instance, over a thousand sustainable development tasks have been made for various organisations in conjunction with the studies of environmental education all over Finland, including all the students who have completed individual courses. Similarly, 1,000 environmental education plans have been made by our students for kindergartens, schools, youth centres, museums, companies, and other organisations. In addition, more than 1,000 environmental education events, such as seminars, forest trips and outdoor class days have been arranged for children, young people, adults, and seniors.
For more than 10 years the workforce training of Sykli has made it possible for experts and specialists looking for a new career and organisations looking for experts to meet. With the F.E.C. (Further Educated with Companies) programme, some 500 students have been able to bring their environmental expertise into approximately 500 organisations. In addition to sustainable skills, the programme improves employment – nearly 80% of the companies that participated in the F.E.C. programmes of Sykli have recruited a new expert shortly after the programme.
Increasing sustainable competence will increase the indirect impact of the operations on thousands of organisations and hundreds of thousands of people. Here at Sykli, we like to call it the handprint of a professional – the positive environmental impact that a skilled professional has on the world.
Implementation
In all degrees, students learn to promote the circulation of all materials and to identify the environmental aspects of their own work and the key environmental impacts of their workplace.
In the degree studies, students demonstrate their professional skills in practical work assignments. Students plan and implement surveys on sustainable development in their own organisation and share the results with their interest groups. Based on the results, Sykli students develop the activities of their organisation to become more sustainable than ever before.
Review
Creating and developing competences for advancing sustainability in all sectors of the society ensures development that improves the way organizations operate and have an impact. Sustainability expertice is needed more than ever before as the world transitions towards a new normal where our needs are met in a just manner within the carrying capacity of the planet. This Planet act is scalable in the education sector.
A corporate responsibility veteran, with over two decades in the industry. He has held several notable positions, among them, he has served as the global sustainability chief at Nokia. There he has managed global corporate responsibility activities, environmental and social responsibility, social investment portfolios as well as disaster relief and charity donations.