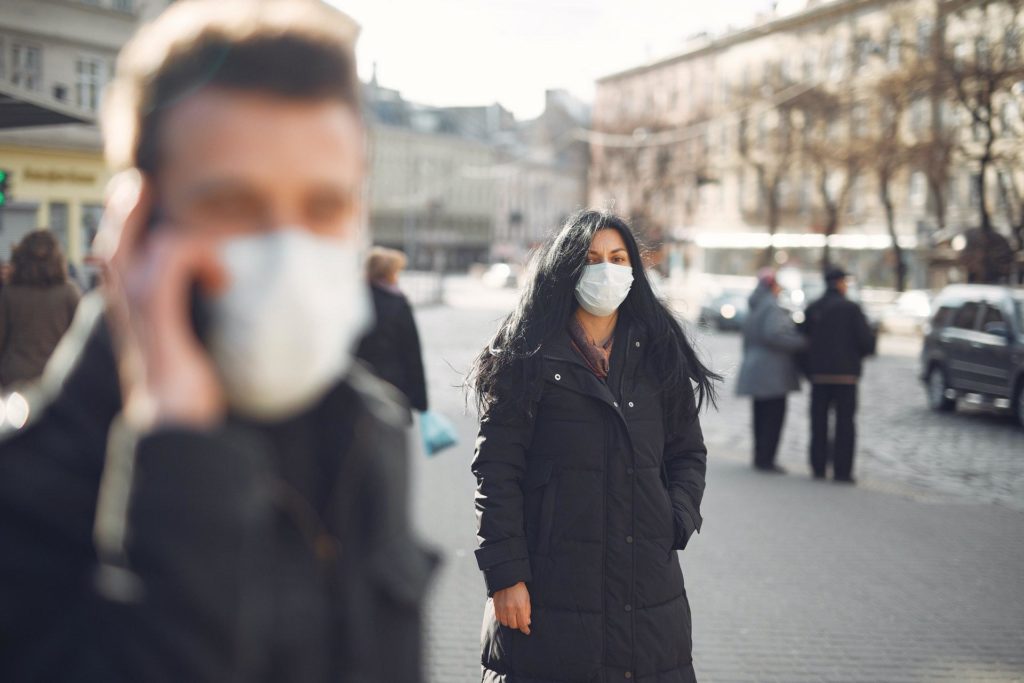 Solved offered a digital platform for people who were fighting Covid-19 in Slovakia. Solved created a platform connecting medical students and volunteers with hospitals during the first wave of the crisis. 4 projects were carried out that brought experts and volunteers Together in difficult times.
Read in another language:
Purpose
The purpose of the act was to fight against Covid-19 by connecting people who have never met before and provided targeted assistance where it is needed.
Results
In four projects the results were as follows:
1. Kto pomôže Slovensku (Who Will Help Slovakia)
While some in Slovakia at the beginning of the pandemic just watched what was happening in Italian hospitals, ­­others have already started to act. Šimon Šicko, Lucia Šicková, Lucia Pašková, and many other volunteers launched "Kto pomôže Slovensku" (Who Will Help Slovakia) application in order to connect supply and demand for medical needs.
In two months, during the most difficult period of the pandemic, we managed to raise more than 1.3 million euros for targeted assistance to medical facilities. It was a total of 10,626 donations from 186 companies and 10,404 individuals. Our goal, after securing urgent needs, was to create an aid application that can work in the long term and where donors can connect with applicants.
"Today, the Solved Together platform helps to connect people who have never met before and provided targeted assistance where it is needed. Subsequently, we decided that even after the most urgent need has elapsed, the technological solution through which supply can meet demand is important. After a successful and quick intervention through the initiative #ktopomozeslovensko with aim to create a space where offers and demands can meet even after the end of this initiative, together with Solved we created an application using their platform, which is managed today by the Pontis Foundation", says Lucia Šicková.
Kto Pomôže: www.facebook.com/KtoPomozeSlovensku & ktopomozeslovensku.sk
2. Sme pripravení (We Are Ready)
In addition to the material assistance, the help of volunteers such as medics and other health professionals is invaluable during a pandemic. Mária Belinská, a recent graduate of the Medical Faculty of Charles University, also understood this very quickly.
"We knew hospitals would need help, we decided to start connecting health education volunteers with hospitals and other health care institutions. On the Solved Together platform, volunteers who had time and hospitals that needed help could match together. Currently, more than 1,300 volunteers and 55 institutions are registered on smepripraveni.sk. Thanks to Solved Together solution, we have also helped hospitals to cope better with the recent difficult situation", says Mária Belinská.
Sme pripravení: www.facebook.com/smepripravenisk & www.smepripraveni.sk
3) Veda pomáha (Science helps)
Science has never been under the scrutiny of the whole world as it is today. It has become a mainstream issue and Slovak scientists are no exception in this regard. In order for them to communicate and collaborate effectively, we also offered our solution.
"Science helps them with an informal, non-commercial and apolitical group of experts from Slovak and foreign institutions," explained one of the initiators of the project", says neuroscientist Dominika Fričová. "Together, we have registered about 62 highly specialized scientists and cover about 20 narrow-profile topics, from addressing the biology of the virus life cycle through communication with the crisis staff to the scientific refutation of spreading hoaxes."
4. Nexteria Lab
However, in order not to stay only in a pandemic, we successfully completed one of the interesting projects in cooperation with the educational non-profit organization Nexteria.
Through its programs, Nexteria supports the development of active young people in Slovakia who want to be leaders in business, IT, the public sector, science, law, and many other areas.
Their Nexteria Lab initiative is a short-term online development program designed for young people from all over Slovakia and for Slovaks studying abroad.
"Before this pandemic, we could not even imagine that we would expand our operations to the whole of Slovakia, even abroad, and that we would be able to create a new active community of young people in the online world that quickly," says CEO Tomáš Hasala.
"The Solved Together platform was a fast, useful, and user-friendly solution for us, which enabled us to operate more innovatively and connect members, projects, and ideas in the online world. At the same time, it allows us to work with the community even after completing the program, no matter where its members are."
Nexteria: www.facebook.com/nexteria & nexteria.sk
Implementation
Solved provided a digital platform. The 3 pillars of this online platform are:
1) Gathering medical volunteers, such as medical students, future nurses, future rescue workers, au-pairs, practicing doctors with non-essential focus, pharmacists, midwives, lab assistants, biology students, etc.
2) Connecting medical volunteers with institutions providing healthcare services and support (hospitals, nursing homes, laboratories, etc.)
3) Educating medical volunteers via videos and guidelines.
Review
A great example of supportiveness during pandemic times, to be followed or copied by other platforms who exist or will be created using the solved Slovakia model! It proves once more that technology is an enabler for good cause in the most dramatic times and if used correctly, a large force for good.
I am a sustainability business expert at the crossroad of technology, innovation, and partnership, with the focus on helping companies transform their sustainability strategies, advance SDG's implementation, and share the common B Corp business philosophy. I am part of EIT Climate KIC Network of Coaches and a mentor at the Global Women Network for Energy Transition programs.
Review
This planet act is scalable but requires deep IT competencies and investment.
A corporate responsibility veteran, with over two decades in the industry. He has held several notable positions, among them, he has served as the global sustainability chief at Nokia. There he has managed global corporate responsibility activities, environmental and social responsibility, social investment portfolios as well as disaster relief and charity donations.