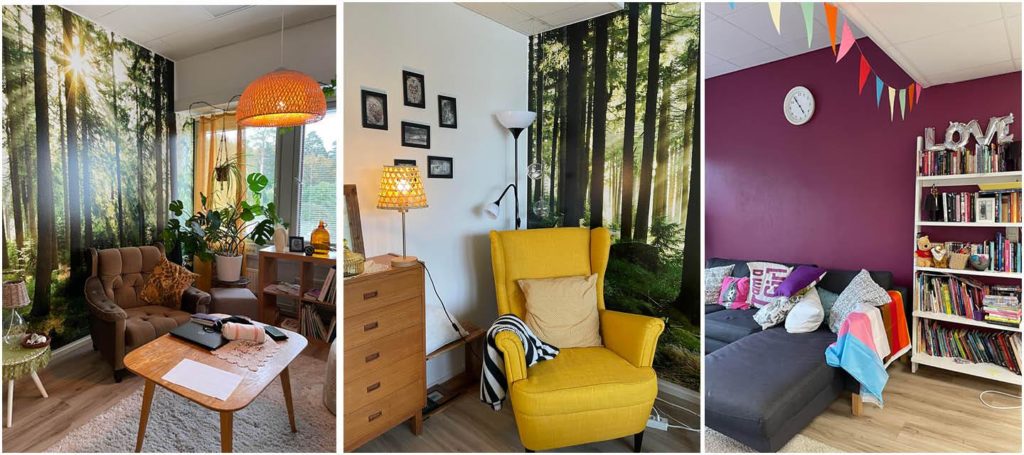 Ruohonjuuri employees have the opportunity to spend their paid working time volunteering for a better world. Every month, one of the Ruohonjuuri workers goes to work for one day in an organization of their choice or in another project that builds a better world. Ruohonjuuri pays their salary for this volunteer day. The world changes when it is changed!
Noora from Ruohonjuuri Iso Omena spent a volunteer day at the Girls House in Leppävaara, Espoo. Noora participated in two evening events at the Girls House.
Read in another language:
Purpose
The Girls House is for all girls aged between 10-29 and those who identify as a girl/woman or think about the inner girl issues. The Girls House offers space for leisure and hobbies and helps and supports in difficult life situations. The main idea of the Girls House is to provide a place where everyone can genuinely be themselves.
Noora chose the Girls House Espoo because she supports equality:
– As a woman, I sometimes feel that people think we go broke if we face "reality". Especially when we are young, we are often considered just fragile, sweet, beautiful girls.
All girls and women should know that they are brave, intelligent, and powerful. Expressing your own opinion is part of fulfilling your own will. I want girls and women who experience insecurity, uncertainty, or loneliness to know that they don't have to be alone with their thoughts.
You are welcome to the Girls House to spend the evening, talk about all kinds of things in a safe environment. You can get support as a young mother and find the right help if you have been a victim of sexual violence, for example, Noora concludes.
With her volunteer day, Noora wanted to show her support for young people experiencing difficult times. Noora also hopes that awareness of the existence of the Girls House will expand:
– No one should be left alone with their worries, Noora reminds.
Results
Noora said the best thing about her volunteer work was the team spirit.
– It was just wonderful to feel how everyone was warmly welcomed and helped each other. It was great to tinker, be present and chat with the girls. It's touching to see that every girl has a safe place to be and realize herself in a relaxed environment, regardless of background, she says, clearly impressed.
Noora was also deeply touched by how receptive and skilled the instructors are at the Girls House:
– They created a warm, safe atmosphere where it is easy to talk about even very personal issues.
Noora was also impressed by the coziness of the Girls House. There was a comfortable room where the girls and their mentors could talk about personal issues.
– When I stepped into that room, I felt all my suspension melt immediately away, she says.
Implementation
The first Girls House evening theme was to collect a scrapbook. Girls prepared advanced by taking Instamix -camera pictures. Attendants attached the photos to the book with glue and made up the text; Noora described her first volunteering evening.
– We also colored the color books and played some card games in the Girls House evening. We talked about everyday stuff during games and handcraft and got to know each other. At the end of the evening, counselor Maria and I held half an hour reflection where we went through the happenings of the evening.
Noora's second evening in Girls House, the theme was making keyrings.
– We showed the girls how to make the keyrings and helped them if needed. Noora says there was also some snack to grab whenever it felt like it.
Waiting for the first expert review.