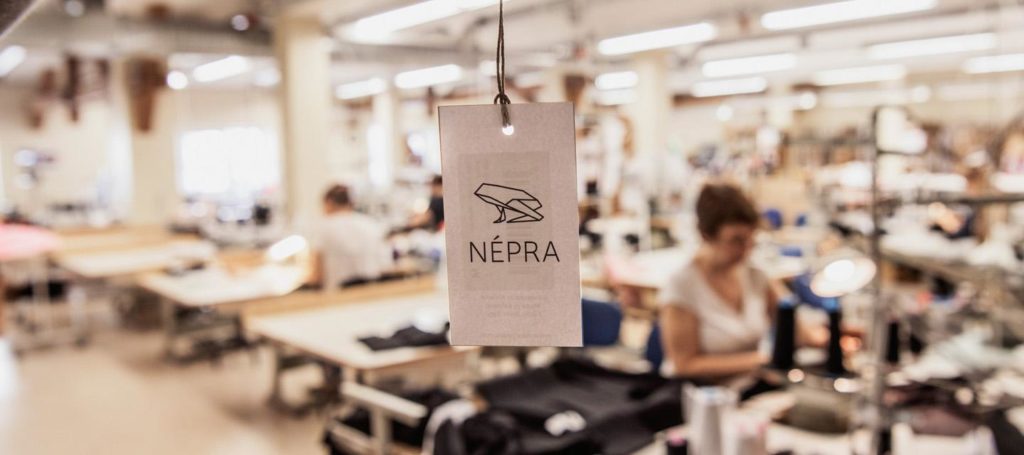 Fast fashion distorts the understanding of the true cost of clothing, and the costs and processes are hidden from the consumers. Today's consumers don't necessarily know what kinds of steps the manufacturing process includes and how much those steps cost. Also, it can be unclear how much is the brand's share and how companies use their profit margins. That's why we decided to publish our price structure of each product transparently on our website.
Read in another language:
Purpose
When Népra was founded in 2015, we had to explain the seemingly high price to most of the customers. This was a clear message that the textile and clothing industry needs more transparency also about pricing. By opening the price structure to the public, we aim to shed light on how much it costs to manufacture a product in a sustainable way taking into account all the costs – not just the price on the rack.
Results
On our website, we have opened up the price structure of all our items (33 products). The customers have the right to know where their money goes, and we want to help them to make a sustainable purchase process by providing them with all the information about the item we possibly can. Also, we hope to inspire other companies to be more transparent and show their numbers.
Implementation
On each product page on our website, we have opened the price structure in an uncomplicated visual format. The costs are divided into five categories: production, company, fulfillment, VAT, payment fees, and charity. Production cost includes fabrics, manufacturing, care labels, prints, and additional materials such as zippers. Company costs contain online store maintenance, IT, salaries a.k.a. creative resources & customer care, sourcing, product development & prototyping, marketing, profit, and company taxes. Value-added taxes also have their share. Fulfillment costs include warehouse and shipping (inc. exchanges & returns). Payment Fees consist of third party payment providers. And lastly, we donate 0,50€ of each item to our charity partners.
Review
It is important to show customers how much making clothes costs. This act takes transparency forward and can be quite easily replicable also in other consumer goods.
About Suomen Tekstiili & Muoti
+
-
Satumaija works as a chief advisor of sustainability and circular economy in Finnish Textile and Fashion, the central organization for textile, clothing, and fashion companies in Finland. She has an environmental engineering background and over 10 years' broad and deep expertise in the textile and fashion industry.
Review
Correct and complete information is the key to making informed decisions. In most cases, consumers are at a complete loss with the vital information that would help them make these decisions. This is a great step forward in helping to make the right decisions for the planet and fellow humans. It should be a mandatory thing for all products, but as the subcontracting chains are long these days, it will take time to replicate this across the board. Next to include the environmental impacts of the whole product chain directed in a similar way.
I'm an enthusiastic, goal-driven, experienced, and inspiring change leader as well as an impact builder and communication professional. I have been leading and played major parts in many sustainability business concepts, design processes, and impact projects. I have been building tools for scaling up impact and business for the past decade at Solved, Helsinki Metropolitan Smart & Clean Foundation, and Siemens. My background comes from news journalism.