F-Liiga – The most moving League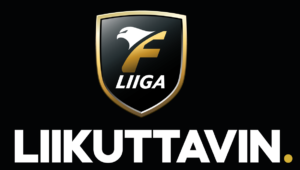 F-liigan Liikuttavin. sosiaalisen vastuullisuuden ohjelma lasten ja nuorten liikuttamiseen ja yhteisöllisyyden edistämiseksi. F-liiga on valtakunnallinen liikuttaja ja seurat yhteisöjensä sydämiä.
Share this Act and help it spread
Help this Act to spread by sharing it on Facebook, Twitter, or LinkedIn.
Invite an organization
Invite an organization to do this Act
0
Organizations invited
Review
This Planet act shows how sports clubs can inspire people beyond their own members to improve their well-being in multiple ways by offering theme based concepts that involve people as active contributors and participants. This act has limited scalability as it requires an organizational model and the support of large number of volunteers.
A corporate responsibility veteran, with over two decades in the industry. He has held several notable positions, among them, he has served as the global sustainability chief at Nokia. There he has managed global corporate responsibility activities, environmental and social responsibility, social investment portfolios as well as disaster relief and charity donations.
Purpose
UKK instituutin tutkimuksen (2018) mukaan Liikkumattomuuden hinta yhteiskunnalle on 3200 – 7500 miljoonaa euroa. F-liigan missiona on Liikuttavin. -ohjelman kautta edistää yhteisöllisyyttä sekä saada ihmiset liikkeelle ja tunteiden valtaan. Edustamme Suomen harrastetuimpiin lajeihin kuuluvan salibandyn huippua esikuvineen ja inspiroivine temppuineen sekä sen suurimpia seuroja lasten ja nuorten hyvinvoinnin ja henkisen kasvun edistäjinä.
Lisäämme liikettä ja edistämme yhteisöllisyyttä luomalla onnistumisen kokemuksia aina huipulta lapsiin ja nuoriin asti. Taistelemme liikkumattomuutta vastaan, kannustamme ja inspiroimme yli 15 000 harrastajaa ja yli 125 000 ottelukävijää, joita seurat liikuttavat emotionaalisesti ja fyysisesti sekä joille luodaan ikimuistettavia kohtaamisia ja hetkiä.
Seuratoiminnassa on mukana yli 150 seuratyöntekijää ja yli 2500 vapaaehtoista.
Results
Liikutamme yli 30 joukkueen voimin 800 pelaajaa ja 15 000 harrastajaa, joista yli 10 000 harrastajaa on lapsia tai nuoria. Tavoitteemme on yhdessä lisätä harrastajien määrää yli 20 000 harrastajaan ja yli 150 000 ottelussa kävijään. Ennen Covid -rajoituksia otteluissa miesten sarjassa kävi 110 000 kävijää ja naisten yli 17 000.
Tavoitteemme on inspiroida kävijöitä edistämään fyysistä ja henkistä hyvinvointiaan erilaisten liikunnallisten konseptien, yhteisöllisten toimien (esimerkiksi. liikuntavälinekeräykset) ja viestinnällisten kampanjoiden avulla (esimerkiksi lajin ilmaiskokeiluviikot). Kouluvierailujen avulla on tavoitettu jopa yli 47 000 oppilasta ja liikunnallisten tapahtumien yli 7000 osallistujaa.
Implementation
Seurojen kanssa sovittiin keväällä 2021 yhteiset tapahtumat ja teemat, jotka toteutetaan. Haasteena voidaan nähdä ilmaistapahtumien kävijämäärien arviointi, jolloin tapahtumat rakennetaan siten, että niiden kävijämäärät pystytään laskemaan.
Kaikki seurat eivät mittaa toimiensa tuloksia yhtenevällä tavalla, joten luomme yhtenäisiä käytäntöjä ja tapoja vaikuttavuuden mittaamiseksi.
The People's Voice
No comments yet
Other Health and Well-being Planet Acts