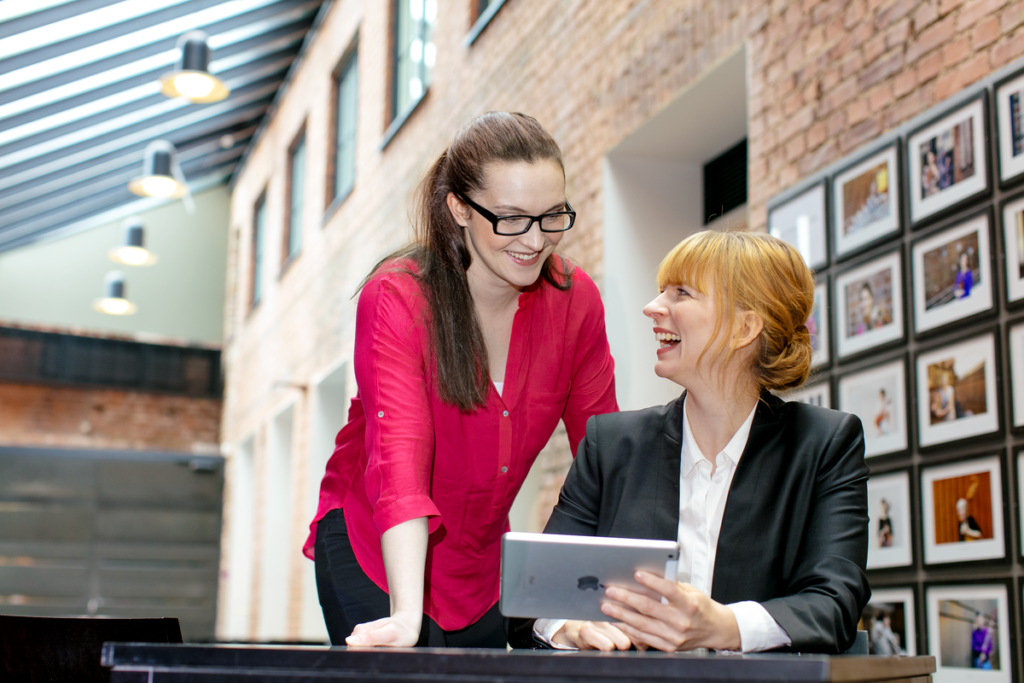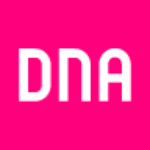 Act
DNA – Increasing the proportion of women in leadership
Proportion of women in management positions by 2023 (%)
35
DNA promotes a diverse work culture in its own operations and strives to increase the proportion of women in management positions. DNA will also launch in the summer of 2021 its "Unique, Equal DNA" campaign to increase diversity in DNA.
Read in another language:
Purpose
Only in a tolerant, non-discriminatory and inclusive work culture can we best promote the diverse needs of our customers. We value everyone for who they are. People of all kinds must have equal opportunities to get jobs from us, enjoy their work environment and advance their careers.
Currently, the most obvious challenge for DNA in realizing diversity is the lack of women in management positions.
Results
Currently, the proportion of women in management positions is 30%. We have set ourselves the goal of raising that share to 35% by 2023. This requires us to work resolutely to strengthen new recruitments and career paths for the under-represented sex.
Implementation
In 2019, DNA conducted a diversity survey, which examined the company's diversity, attitudes in the organization and experiences of discrimination. In 2020, work continued on drawing up an action plan to promote diversity. The action plan was implemented in 2020 by creating a DNA diversity story and training management. In addition, in 2020, DNA introduced a pilot in which we experiment with a job search where the applicant is not asked about age, gender, a letter of application or even a resume. This summer, DNA will launch its own campaign website to promote diversity work.
Review
For me it is important to have the diversity strategy in place that works both ways.I have studied some time ago the diversity topic in United Nations recruitment strategy so I am fond of this topic and I am very happy to see the initiative and the diversity focus. However, based on my experience, I see this will work if:
There is a real interest to make jobs adaptable to women applicants
The need of a resume is essential, but several information can be taken out, such as: gender, picture, age, nationality, civil status, kids (I currently do this in my resume)
The need to raise women quota in management positions must not be a purpose in itself but rather a consequence of a program to grow women into leadership positions and tackle some women's lack of confidence in their own skills and capabilities.
I believe this project must be about not having more women on board but about more feminine traits present in the decision-making processes. Let's shift the view from gender (male, female) to characteristics (masculine, feminine) and this will provide us with the best mix of views and arguments for a fair, inclusive, sustainable, risk managed decision making process.
I am a sustainability business expert at the crossroad of technology, innovation, and partnership, with the focus on helping companies transform their sustainability strategies, advance SDG's implementation, and share the common B Corp business philosophy. I am part of EIT Climate KIC Network of Coaches and a mentor at the Global Women Network for Energy Transition programs.
Review
The goal of this act is important and it should be followed by all companies. However the goal is set at a reasonably low level and could have been set higher. The implementations are to the right direction, but could be supported with other acts such as designed career paths with training included and other already tried methods.
I'm an enthusiastic, goal-driven, experienced, and inspiring change leader as well as an impact builder and communication professional. I have been leading and played major parts in many sustainability business concepts, design processes, and impact projects. I have been building tools for scaling up impact and business for the past decade at Solved, Helsinki Metropolitan Smart & Clean Foundation, and Siemens. My background comes from news journalism.