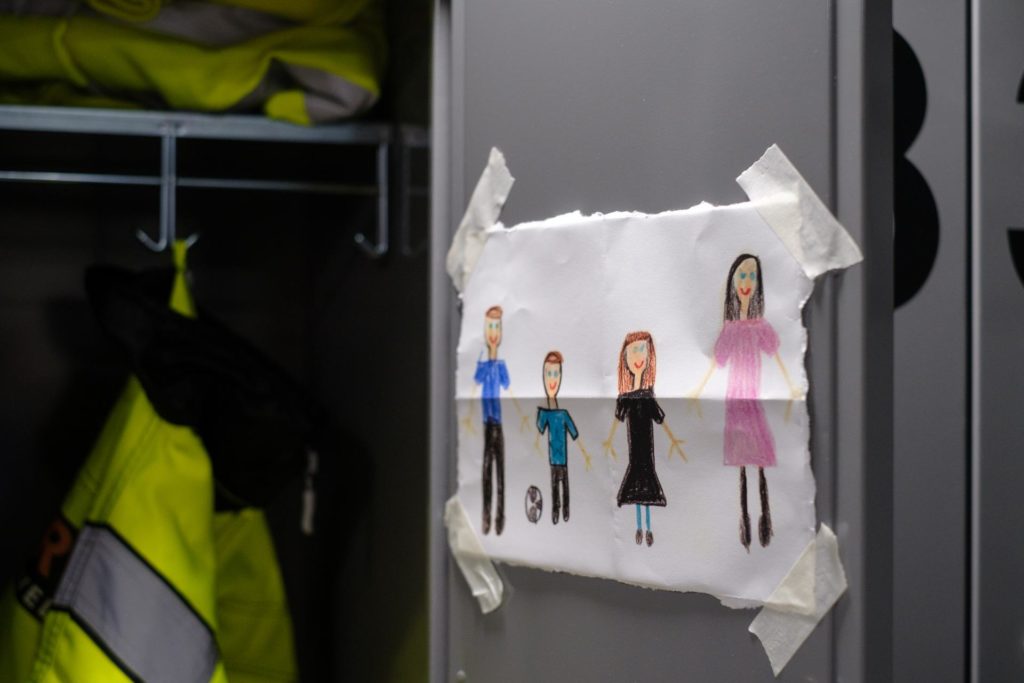 DNA offers its employees a family-friendly workplace by enabling a flexible combination of work and leisure. Since 2012, working at DNA has been seamless. This means that if the job is not tied to place or time, the job can be done anywhere, anytime, without the separate permission of the supervisor. DNA also has a contract for home care for a sick child. The service is a cost-free alternative for a parent to stay home when a child becomes ill. Many of the company's events and well-being days are open to the families of the staff extensively – that is, also to friends or siblings, for example. Staff also have the option to exchange holiday pay for extra holidays.
Read in another language:
Purpose
Family friendliness means practical actions for DNA. We are aware that reconciling leisure and working life increases well-being and resilience at work. That is why we want to offer our employees the opportunity to have hobbies, meet friends or flexibly combine family needs with work. At DNA, we have followed a certain philosophy for years: The most satisfied customers can only be reached when the staff is well.
Results
The Family Federation of Finland has awarded DNA the Family-Friendly Workplace recognition. The evaluation criteria for the award were the results of a family-friendly staff survey, the quality and implementation of the development plan we made, and the Family Federation's surveys in our various offices related to the implementation of family-friendliness in practice.
In 2020, DNA also won the Trade Union Pro's Equality Award. The award was based on DNA's continuous development of family-friendly practices. Pro's board paid special attention to the fact that DNA takes into account the wide range of tasks and factors of family friendliness – both its own and its temporary employees.
During 2021, DNA will strengthen its own vision of family-friendliness and complement it with its diversity expertise. Our goal is that by 2022, 90% of DNA employees will consider the company as a family-friendly workplace.
Implementation
Family-friendliness at DNA has been developed based on the results of a family-friendly staff survey and a separate development plan supporting family-friendliness. In addition, in the spring of 2021, DNA has commissioned an extensive study of Finnish family perceptions. The research shows that Finns' perception of the family is significantly broader than the traditional core family.
DNA has outlined that family-friendly practices are aimed at all types of families – both large families as well as childless couples and singles, for whom the closest family is, for example, friends or pets. Short-term measures also include more comprehensive coaching of supervisors for supervising supervisor work, as well as weekly non-meeting times for all staff. In the longer term, significantly more new concrete measures are promised.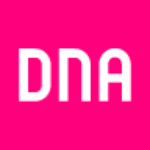 Kaikesta huolimatta meillä on yhä paljon tehtävää. Kehitämme käytäntöjämme jatkuvasti ja pyrimme huomioimaan erilaisissa perhetilanteissa olevat työntekijämme yhä tasa-arvoisemmin ja yhdenvertaisemmin. Siksi olemme nostaneet perheystävälliset käytännöt yhdeksi vuoden merkittävimmistä kehityskohteistamme työnantajana.
Marko Rissanen, DNA:n henkilöstöjohtaja
Review
If a company with an annual turnover of +900 Mil EUR and more than 16000 employees can do this, then it is truly possible!
I simply admire this example showing a strong passion for employees' well being. Because what other companies do, is to think of their people disconnected emotionally by their families, at work. A good employee is not only smart but also having a good, problem solving, performance enhancing atmosphere.
I see this as a great initiative to follow by other companies that want to make their employees feel closer to the company values and those wanting to learn more about building a healthy company culture.
I am a sustainability business expert at the crossroad of technology, innovation, and partnership, with the focus on helping companies transform their sustainability strategies, advance SDG's implementation, and share the common B Corp business philosophy. I am part of EIT Climate KIC Network of Coaches and a mentor at the Global Women Network for Energy Transition programs.
Review
Implementing a comprehensive, long-term and continual approach to work-life balance that cover every type of employees in the organization is an effective way to concretely support employee well-being. This Planet act has been evaluated and recognized by external organizations that have expertise know-how in the area. The concept is developed based on employee needs and priorities and is offered to a wide range of living arrangements and family types.
This Planet act is widely scalable, but requires investment, departmental co-operation from HR and Finance as well as leadership commitment accross the organization.
A corporate responsibility veteran, with over two decades in the industry. He has held several notable positions, among them, he has served as the global sustainability chief at Nokia. There he has managed global corporate responsibility activities, environmental and social responsibility, social investment portfolios as well as disaster relief and charity donations.