Bayer – Hiilineutraali tuotanto
Hiilidioksidipäästöjä on vähennettävä maailmanlaajuisesti, ja suurena globaalina yrityksenä Bayer ottaa ilmastonmuutoksen hillitsemisen vakavasti. Bayer on käynnistänyt Suomessa mittavat toimenpiteet saavuttaakseen hiilineutraaliuden nopealla aikataululla. Ennen kaikkea uusiutuvan energian ja kompensointiohjelman mukanaan tuomat positiiviset vaikutukset ovat edesauttaneet hiilineutraalin tuotannon tavoittelussa.
Share this Act and help it spread
Help this Act to spread by sharing it on Facebook, Twitter, or LinkedIn.
Invite an organization
Invite an organization to do this Act
0
Organizations invited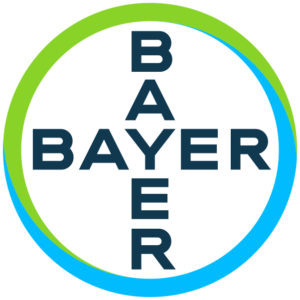 Tavoitteemme on olla kestävän kasvun edelläkävijöitä jatkossakin. Investoimme Turun tuotantolaitoksemme kehitys- ja laajennustyöhön 250 miljoonaa euroa, ja tuotantolaitoksen laajennus tulee luonnollisesti olemaan valmistuttuaan hiilineutraali ja energiatehokas.
Tomi Penttilä, Bayerin Turun tuotantolaitoksen johtaja
Purpose
Bayer haluaa olla hiilineutraali. Tavoitteen saavuttamiseksi on kehitetty uusi kompensointiohjelma ja siirrytty käyttämään uusiutuvaa energiaa. Valtaosa toimenpiteistä on toteutettu Bayerin tuotantolaitoksessa Turussa, jonne on myös investoitu 250 miljoonaa euroa tuotantolaitoksen kehitys- ja laajennustöihin.
Results
Bayerin globaalina tavoitteena on saavuttaa hiilineutraalisuus vuoteen 2030 mennessä. Suomessa Bayer on kuitenkin onnistunut saavuttamaan tämän tavoitteen omassa toiminnassaan jo vuoden 2021 osalta.
Bayer on tehnyt Suomessa valtavia toimenpiteitä hiilidioksidipäästöjensä vähentämiseksi. Kolmen vuoden aikana päästöjä onnistuttiin vähentämään peräti 89 prosenttia, eli 13 800 tonnia. Ne päästöt, joita ei tuotannollisista syistä ole onnistuttu vähentämään, kompensoidaan kokonaisuudessaan.
Implementation
Tavoitteen saavuttamiseksi on tehty lukuisia tekoja. Kaikki Turun tuotantolaitoksen tarvitsema höyry, lämpö ja sähkö tuotetaan vain uusiutuvalla energialla. Molemmissa Bayerin toimipisteissä on lisäksi otettu käyttöön energiatehokkuustoimenpiteitä ja kiinteistöjen energiatehokkuuden osalta tehdään jatkuvia parannuksia.

Tuotteiden logistiikkaa on myös optimoitu niin, että kuljetusten päästöt ovat mahdollisimman pienet ja työntekijöiden matkustamisesta sekä jätehuollosta aiheutuneet päästöt pyritään pitämään mahdollisimman matalina. Pyrimme löytämään yhdessä sidosryhmien kanssa keinoja hiilijalanjäljen pienentämiseksi esimerkiksi valitsemalla ympäristöystävällisimmät vaihtoehdot pakkausmateriaaleihin.

Kaikki ne päästöt, joita ei pystytä toiminnan luonteen takia vähentämään, kompensoidaan kokonaan lykkäämällä uudistushakkuuvaiheessa olevan metsän hakkuita sekä istuttamalla uutta metsää Suomessa.
The People's Voice
No comments yet
Other Climate Planet Acts