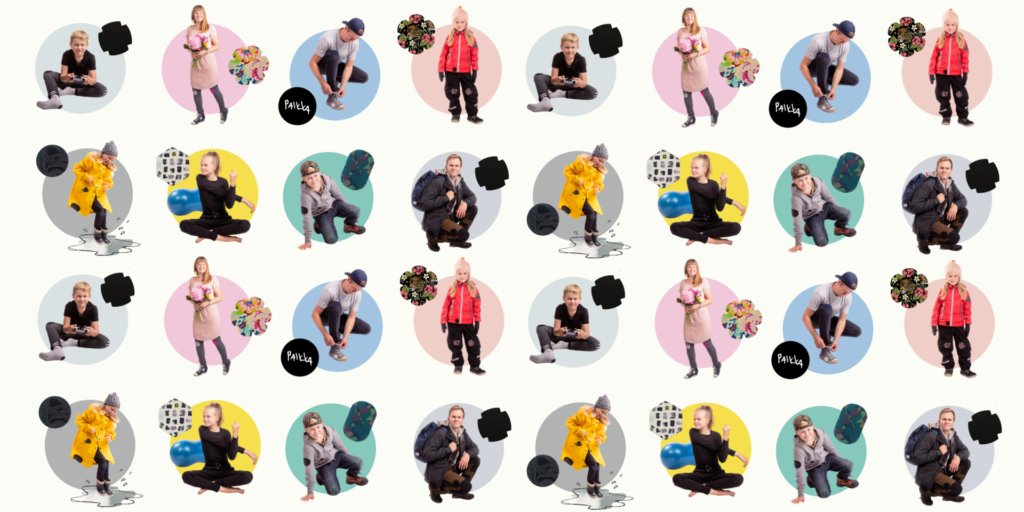 Vaatelaastari, FabPatch is trademark and easy, rub & go textile repair innovation by 3 Finnish Moms of Oikiat Design. With Vaatelaastari FabPatch it is possible to repair many kind of textiles, anywhere, anytime by anyone.
Vaatelaastari FabPatch is a carbon handprint product that lengthens the lifetime of the repaired object. Patches are designed and made in Finland, from various sustainable textile materials, like stretchy recycled polyester from bottle waste. Already half a million Vaatelaastari FabPatches have been sold during first 2,5 years.
Bottle2Patch -customer collection is available in webstore and over 250 re-sellers selections. Oikiat Design works also as a partner in responsibility acts, customer engagement & creativity. Beside own collection, company customizes patches for many brands from work wear and outdoor to fashion and sports. Patches can be customized in pattern, colour, shape, amount, package and even in material.