Solved The Cleantech Company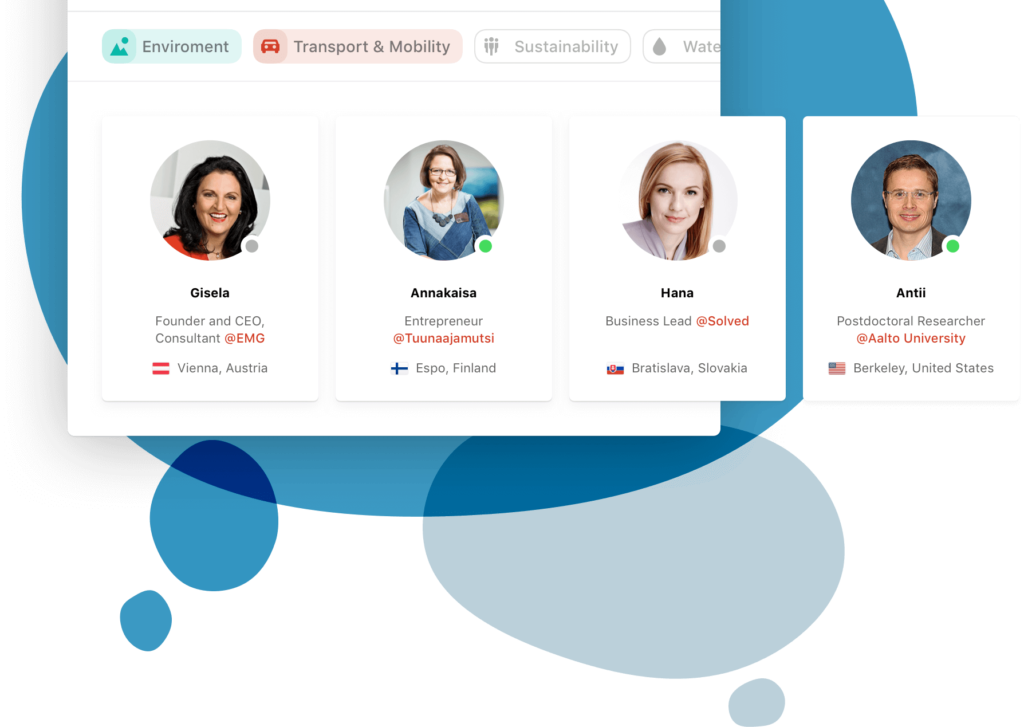 At Solved, we believe that everyone can go smart, clean and sustainable with the right kind of help and connections. There is vast potential to create a positive change in the world, simply by utilizing existing solutions and experts. Unfortunately, they are often scattered around the world and are difficult to find, access and engage, without knowing exactly what you are looking for.
Our goal is to lower the access barrier to top expertise that are crucial for impact. We strive to enable anyone to connect with the experts they need, share project opportunities and develop a flexible network of go-to people for on-demand work to create solutions that are optimal for the environment, and make good business sense
Build Your Dream Team
Solved platform makes it easy to find and insource the experts you need and build tailored teams to match the needs of your project. Either browse through the profiles yourself or request us to hand-pick the right experts for you. For each project, our experts form multi-disciplinary teams that break from traditional silos, conceiving holistic solutions and actionable strategies for sustainable business and development.
Solved expert network consist of over 5,000 sustainability professionals around the world.